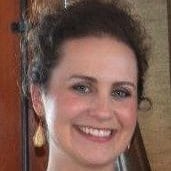 Noelle Thorn Rinner
Senior Director of Partnerships
AtlanticLIVE, Atlantic Media
Noelle Thorn Rinner is the senior director of partnerships for Atlantic Media's AtlanticLIVE. She first joined The Atlantic in 2013 to launch CityLab, the summit focused on urban governance. It's now one of AtlanticLIVE's most successful flagship events. It was recognized as "Best Conference" at the 2014 and 2015 FAME Awards. Thorn Rinner was integral in bringing CityLab to London in its third year—AtlanticLIVE's first-ever international summit. She's already at work bringing CityLab overseas again in 2017.
In addition to CityLab, Thorn Rinner is tasked with The Atlantic's most complex events. She leads The Atlantic at the annual Aspen Ideas Festival, which includes managing underwriter and partner relations; staffing and logistics; and shepherding executive and editorial staff. Months ahead of the festival, she oversees a team that maintains relationships with more than 12 underwriters, and tailors private events and speaking opportunities to each client. Her quality customer service has resulted in a 75 percent average sponsor renewal rate.
Thorner Rinner also works collaboratively across the company to create new opportunities, such as The Atlantic's inaugural Inclusion event in 2016 and inaugural Pulse event in 2017.