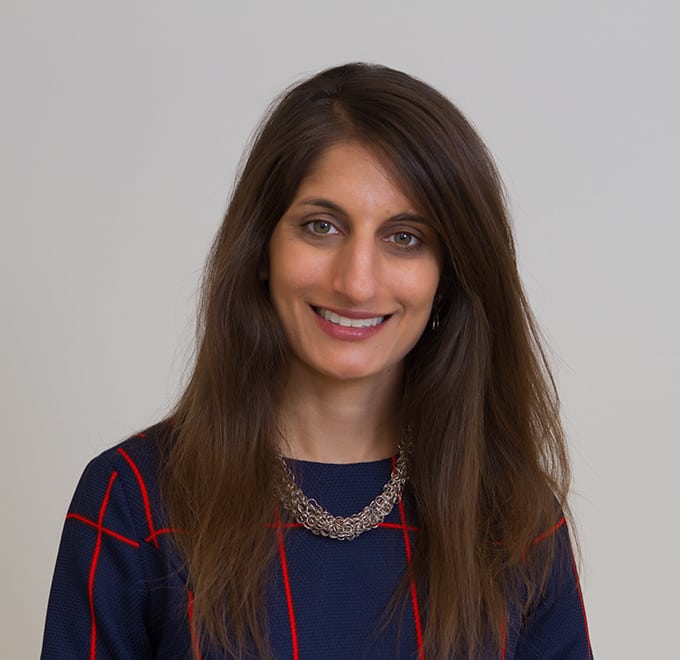 Anita Sharma
Director of Research
Atlantic Media Strategies
In 2016, Anita Sharma joined Atlantic Media Strategies, a division of The Atlantic, as its director of research. In this role, she is responsible for designing, managing and executing primary research for Atlantic Media Strategies clients. She works with editors, designers, developers, marketers and analysts to examine clients' needs, and works across disciplines to create custom solutions. She has helped the company to diversify its offerings to organizations with a new level of research-backed savvy.
Under her watch, Atlantic Media Strategies piloted and launched its Audience Quotient tool last year. Audience Quotient is the company's proprietary product that helps organizations understand their audiences as well as their ability to engage and serve them. And her work has just begun: Sharma is behind a suite of additional soon-to-launch research products as well.
For an example of how Sharma works with clients, just look to Honored, a new organization that recognizes exceptional teachers across the United States. Before it was kicked off the ground, Sharma and the Honored team conducted focus groups to understand how students and parents think about the impact of teachers. They also interviewed K-12 teachers to understand how they'd like to be celebrated. Sharma's research was crucial for how Honored both operates and presents itself to its target audiences.