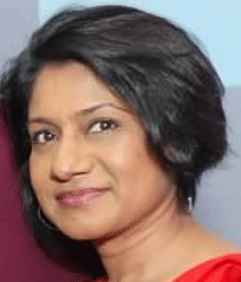 Naadia Quader
Head of Product
Bloomberg Media Distribution

Naadia Quader is the head of product for Bloomberg Media Distribution. In her role, she provides B2B products, content licensing and other services to Bloomberg's media licensing clients, as well as overseeing the delivery of news, photos, video and data to partners and clients.

Quader led the launch of a new proprietary platform to distribute news content, which wound up saving Bloomberg more than $500,000 a year. It also created a more integrated, efficient experience for Bloomberg's media licensing clients, and greatly improved commercial opportunities for cross-selling and upselling news content. In addition, she helped develop Bloomberg's corporate investor relations web hosting service, which broadens revenue opportunities as a market data provider. With this service, Bloomberg Terminal clients can add financial filings, stock data, and press releases in multiple languages to their investor relations websites.
Quader was also pivotal in developing Bloomberg's web-based Chart Maker, an editorial tool for business editors and production staff. With this new visual storytelling tool, clients can look up financial data and quickly create charts.