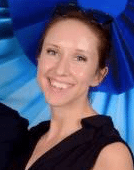 Melissa Cronin
Managing Editor of Content
American Media, Inc.

As the managing editor of content for American Media, Inc.'s digital and print titles, Melissa Cronin is responsible for breaking top celebrity news across multiple platforms. Her success has been especially evident in the digital sphere: RadarOnline.com, Starmagazine.com, OKmagazine.com, and NationalEnquirer.com delivered major exclusives in 2016. Cronin led reporters to quickly disseminate stories on Bill Cosby's trial over alleged sex crimes, Bobbi Kristina Brown's wrongful death trial, Prince's death, Kanye West's 911 call, and many more. She also oversaw several website upgrades this year.

As a result, Cronin broke traffic records nearly every month last year. AMI's digital network now sees 60 million visits per month, including 50 million unique visits, and more than 250 million page views—numbers previously unprecedented for the company. The success comes down to Cronin's emphasis on original reporting as well as videos and photos. She understands AMI's devoted core of readers and delivers the unique sort of celebrity coverage that they crave.

Before ascending to managing editor of multiple American Media, Inc. titles, Cronin acted as executive editor RadarOnline.com. She also served in various editing roles at the New York Post, The Daily, Star Magazine, and In Touch Weekly.