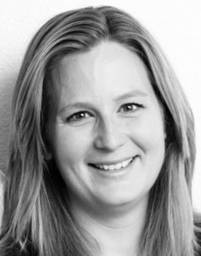 Amanda Phillips
Lead Generation Marketing Director
Active Interest Media

Amanda Phillips is the lead generation marketing director at Active Interest Media, which publishes niche magazines such as Yoga Journal, Backpacker, Vegetarian Times, Log Home Living, and American Cowboy.

She was responsible for leading a brand new initiative to create a lead-generation business that would meet the targeted interests of clients selling luxury products such as yachts and ski trips. At the same time, the project helped diversify revenue streams and glean non-media spending. In her first year of carrying out the project in the company's home division, Phillips secured 16 clients and $500,000 in incremental revenue and oversaw the execution of the 16 custom projects, which included content, webinars, events, video, and social media. Already, she has successfully expanded this program within the company.

In addition, Phillips led a small task force on one of the most important infrastructure developments in Active Interest Media's last five years, according to company leadership. Her team selected a new enterprise database to house more than 15 million customer records, track their behavior and manage emails. Phillips helped ensure the transition was smooth, and since then, Active Interest Media has seen a 30 percent increase in open and click-through rates as well as a reduction in bounced emails and unsubscribes.