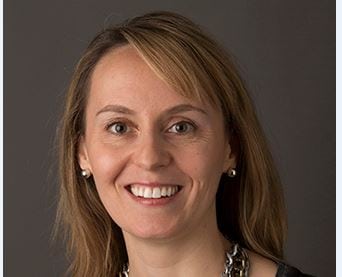 Christine Morgan
Head of Content Sales, Americas
Bloomberg Media

Christine Morgan serves as the head of content sales for the Americas at Bloomberg Media, specifically working in the distribution and licensing group. She oversees sales of Bloomberg Professional Service (the Terminal) as well as the distribution of content, such as news, video, photos and data. The buyers are newspapers, magazines, broadcasters, digital publishers and educators in the Americas and Iberia. Her language skills—English, Spanish and Portuguese—as well as understanding of these regions' political and cultural landscapes, have made her effective across markets in North, Central and South America. Her team manages more than 200 clients.

Morgan played a major role in launching the Bloomberg Intelligence Breakfast series throughout the Americas. The events bring together prospective and existing clients with analysts from Bloomberg Intelligence, the company's internal research arm. To make it happen, Morgan collaborated with not only Bloomberg Intelligence, but also marketing, core sales, facilities and others. Now, it's being replicated in new cities for 2017. Morgan also oversaw expansion of Bloomberg's Spanish language news and video service in the Americas, and she developed a strategy to grow Bloomberg Media Distribution footprint in the same region.

Prior to joining Bloomberg, Morgan worked for Sony Pictures Television, starting out as a marketing director and then moving overseas to London to become executive editor of digital and broadcast marketing.