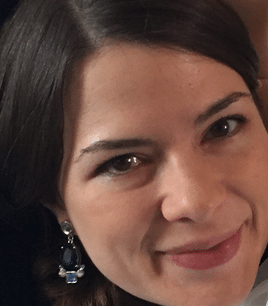 Clarissa Matthews
Director of Project Management and Planning
The Atlantic

Clarissa Matthews is the director of project management and planning for Atlantic Media's The Atlantic. It's a catch-all position for video, audio, newsletters, apps, social media, ad integration, customer service, marketing and web work for both TheAtlantic.com and CityLab.com, The Atlantic's stand-alone website focused on urban planning. Matthews has been with The Atlantic for more than a decade, rising from a marketing associate to higher product positions and, finally, director of project management in 2016.

That same year, The Atlantic grew its flagship email newsletter "The Atlantic Daily" by a whopping 317 percent. Matthews was a driving force of this dramatic increase, which grew from fewer than 30,000 subscribers in January to more than 119,000 by December. Her work started many months earlier, exploring new email service providers as well as merging two separate email databases once used for newsletters and consumer marketing purposes. Similarly, she deconstructed two separate workflows that served editorial and marketing departments and set up a new, centralized process. Within the first month of implementation, subscription rates soared, as did new promotional opportunities thanks to a wider audience online as well as in print.

On a regular basis, Matthews pushes The Atlantic into new digital arenas, whether it's leading the company to a new video content management system or conceiving of new advertising solutions.