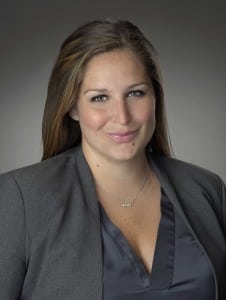 Sarah Quinn
VP & Co-Founder, Connect Media
PASSIONATE ABOUT FORGING CONNECTIONS AND DRIVING THE REAL ESTATE INDUSTRY FORWARD, SARAH QUINN OVERSEES A MEDIA AND EVENTS BRAND THAT REACHES OVER 250,000 PROFESSIONALS.
Quinn is the co-founder and VP of Connect Media, a commercial real estate daily news and conference group launched last year. From the initial content plan. to the website design, audience development and editorial strategy, Sarah oversees all revenue generation across the conferences and online platform, which reaches 256,000 commercial real estate professionals across the nation. Devoting a great deal of her time to developing the "Young Leaders" programming included in Connect Conferences, Quinn is deeply passionate about fostering success and connecting her peers in the industry. With discussions that range from how to build multigenerational teams, develop strong young leaders, and the impact of Millennials on multifamily, office, and retail development, these panels have created conversations and sparked action in the industry.
Quinn is a consummate networker, dedicated to bringing people together to share the best information possible.
---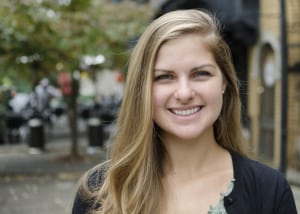 Robin Selvy Re
Audience Development Director, Industry Dive
ROBIN SELVY RE
 HAS SPEARHEADED UNPRECEDENTED AUDIENCE GROWTH AT INDUSTRY DIVE.
In just two years at Industry Dive, Selvy Re has done
 an incredible job building the brand's audience development department from scratch.
Selvy Re is a rare breed of person who not only can conceptualize big ideas but is also comfortable rolling up her sleeves and getting stuff done. She is highly skilled at working across all digital platforms including web, email, mobile, and social.
As a core part of her role, Selvy Re has built sustainable individual audience channels for growth including sourcing subscribers from social channels, association and trade show partners, SEO, and more. In the last year, Industry Dive's total audience grew more than 128 percent — and the pace is increasing.
More importantly, Selvy Re has built a function that allows Industry Dive to track this growth intelligently.
 By building an underlying infrastructure that tracks 
the economic value
 of audience members based on behavior and demographics, the brand can now evaluate individual audience campaigns based not only on conversion but also on true ROI.
---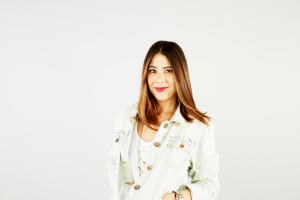 Daniela Rivera-Meza
Associate Manager, Global Partnerships, INVNT
AFTER HELPING TO ADD $20 MILLION IN NEW REVENUE OVER TWO YEARS, DANIELA RIVERA-MEZA IS A KEY MEMBER OF THE TEAM LEADING INVNT INTO A NEW ERA AS PART OF TIME INC.
After joining INVNT, a global brand communications agency, in 2013, Rivera-Meza swiftly became a lynchpin at the agency, navigating between the internal creative development process and client management. Rivera-Meza spearheaded the design and production of sales collateral, supported pitch efforts, managed existing client relationships, and brought new business to the agency. She was a part of team that added $20 million in new revenue over approximately two years.
After INVNT was acquired by Time Inc. in 2015, Rivera-Meza joined and helped build the newly formed sponsorship sales division at the agency. In this role, she engages global advertising and agency partners to integrate brands into the international platform of new live event properties that INVNT is developing with Entertainment Weekly, People, Sports Illustrated, InStyle, and a host of other Time Inc. titles.
---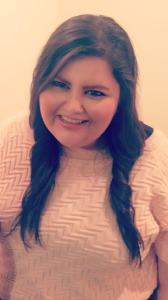 Alison Schwartz
Lead Editor, Digital Platforms, People (Time Inc.)
FROM SPEARHEADING ORIGINAL PROGRAMMING TO ADAPTING LONG-RUNNING FRANCHISES AND TENTPOLES, ALISON SCHWARTZ HAS HELPED CREATE A CRUCIAL SPACE ON SNAPCHAT FOR THE PEOPLE BRAND.
Since taking editorial lead on People's Snapchat team in January, Schwartz has been a key player
 in expanding the brand's reach with a younger audience and giving the channel a complete content makeover. As one of only a handful of brands selected as a Snapchat Discover media partner, People has established itself, under Schwartz's leadership, as the celebrity and entertainment authority on the emerging platform.
People's channel has experienced robust growth since Schwartz joined the team: As of May 2016, daily uniques (UVs) increased by more than 25 percent year- over-year, with monthly unique visitors increasing by
 83 percent. The daily time-spent average has increased 175 percent — and these benchmarks are climbing
 even more since Snapchat's June redesign. As People continues to expand and redefine the ways in which content is created and digested, Snapchat Discover has been at the core of this strategy.
---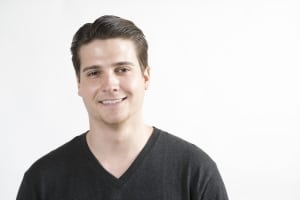 Mike Waller
Online Marketing & Acquisition Manager, The Daily Dot
AT THE DAILY DOT, MIKE WALLER'S MARKETING AND DISTRIBUTION STRATEGIES CONTINUE TO DRIVE IMPRESSIVE GROWTH FOR THE FIVE-YEAR-OLD BRAND.
Demonstrating the impact that today's performance marketers drive for publications, Waller developed and executed the five-year-old digital media company's distribution strategy. 
Leading cross-functional teams to increase organic search traffic by focusing both The Daily Dot's tech and editorial strategy on SEO, drawing actionable insights from continual analysis of large sets of data, and designing new ad creative and marketing initiatives to draw in new subscribers, his efforts allowed the site to increase its monthly unique visitors by 250 percent and increase Facebook traffic by more than 400 percent since the start of 2014.