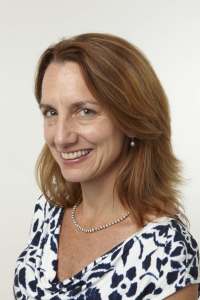 Britta Cleveland
SVP Research, Meredith
BRITTA CLEVELAND HAS LED THE MOVE TOWARD MONEY-BACK GUARANTEES FOR PRINT ADS.
Cleveland has been fundamental in Meredith's work to concretely establish print advertising's value; this laid the groundwork for the MPA's Print Magazine Sales Guarantee model for the industry.
Beginning in 2011, Cleveland spearheaded efforts to quantify print's effectiveness in the same way that groups like Nielsen helped measure the effectiveness and reach of advertising through digital channels for clients like Yahoo; for a year, the company ran tests with more than a dozen brands and was able to develop firm ROI numbers for Meredith magazine advertising. From there, the company formulated its own print advertising guarantee program and began testing it with four key CPG customers.
---
JOE TERRITO HAS OVERHAULED PENTON'S CONTENT PLATFORM, AND REFOCUSED THE BRAND ON DIGITAL USER ENGAGEMENT.
Most recently, Territo collaborated on the digital overhaul of Penton's content platform supporting over 150 websites. The new platform, which includes e-learning, directories, news and analysis, builds on Penton's focus on content, vertical expertise, and audience to better support its 20 million professional users with the data, insights, and analysis they need to make good business decisions and to support internal collaboration.
Territo also created the Digital Storytelling Playbook, which serves as Penton's guidebook for content producers in all of Penton's 14 markets.
 It assists staff in making long-term planning and day-to-day execution decisions about story formats. He also developed IdeaXchange, a scalable program that enables leading industry experts to share their insightful experiences and ideas in a conversational style that invites digital interactivity around these topics among industry peers.
---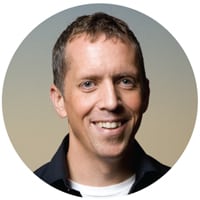 Stephen Saunders
Digital Publisher-in-Chief, Informa
STEPHEN SAUNDERS IS ONE OF THE BRIGHTEST AND WITTIEST EXECS IN B2B MEDIA, AND HE'S BOUGHT AND SOLD LIGHT READING THREE TIMES SINCE FOUNDING IT IN 2000.
Formerly known as "founder and CEO," Saunders has the new title of digital publisher-in-chief, ever since he sold Light Reading, and it's research-oriented counterpart Heavy Reading, to Informa this summer.
It's not the first time Saunders has made money off of the successful tech pub. He sold his company to UBM in 2005 for about $27 million, before going on to start the tech news site Internet Evolution; he then bought the company back in 2014 after UBM decided Light Reading wasn't well enough aligned with its UBM Tech portfolio.
---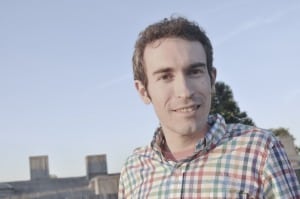 Zachary Seward
VP of Product & Executive Editor, Quartz
WITH ZACHARY SEWARD AT THE HELM, QUARTZ'S NEWSLETTER THE DAILY BRIEF HAS HAD A CONSISTENT UNIQUE OPEN RATE OF AROUND 40 PERCENT.
This summer, Seward heightened the The Daily Brief's reach and profile by producing a special version of The Daily Brief for Cannes Lions. The witty, informative, and intensely curated email newsletter, which now boasts more than 200,000 subscribers, is a large part of why Atlantic Media's digital-only brand Quartz has done so well since its launch in 2012.
The Daily Brief itself has three different editions, all of which come out at 6:00 a.m. in their respective time zones: North America (Eastern Time), Europe (Central European time), and Asia (Hong Kong time). Separate editorial teams hand off production of the newsletter in eight-hour increments, allowing uninterrupted, 24/7 coverage.