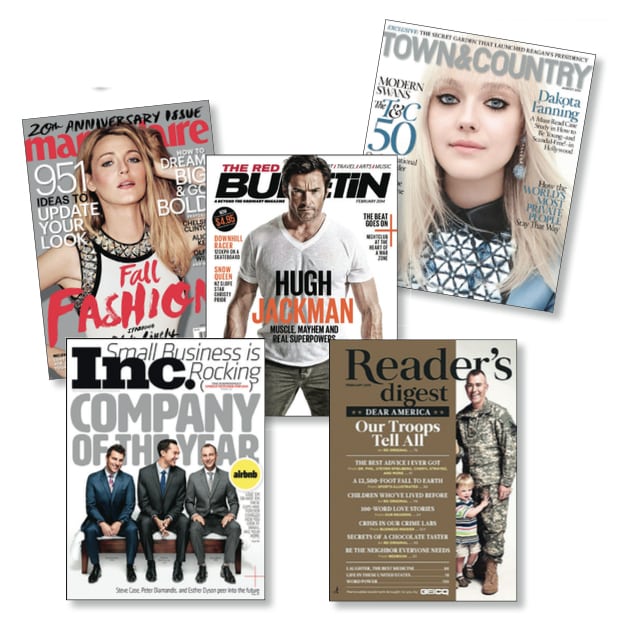 ​The Magazine Medic Honors, an annual event, launched a year ago. As we said then, it's not that we had suddenly identified a need for another round of self-congratulatory back slapping. The impetus, rather, was simple. In our view, few were taking time to say, "Hey, job well done" to publications that had raised the bar when people all around had warned that it probably couldn't be done or wasn't worth the effort.
To reiterate the original premise: The objective of these Honors is "to recognize American print books that, against the odds, have demonstrated vibrant health or are showing renewed signs of vigor as the result of exceptional editorial/creative management."
How tough are things on the battlefield? We recently told a twenty-something—a huge fan of The Atlantic's online content—that she was free to take any of the Medic's copies of that venerable magazine. She seemed startled to learn that The Atlantic was, holy cow, available as a bound book. Why would it be? And so our work goes on.
…
BACK FROM THE DEAD: Reader's Digest…Over the years, as the Digest fell into the hands of various owners and editors, each trying to resuscitate the once mighty monthly, we'd nearly lost hope. What did this mainstream book stand for? But the latest incarnation impresses us. Stories still celebrate the American experience, but they're more contemporary, sharper. And RD is better looking than it has been in ages.
THE SOUTH RISES: South…Little noticed outside of its Savannah homebase, this vibrant book has developed into a beautifully turned-out love poem to its famously artsy-fartsy region.
RUNNING WITH THE BULLS: The Red Bulletin...The Santa Monica-based U.S. edition of this global book has quietly grown into a robust men's magazine that rivals in quality many of the more familiar category leaders. Extreme sports, gear, and rock combine for a highly testosterone-y mag.
MEN'S OVERACHIEVER: M…It gets paid not nearly enough attention by its publisher, Fairchild Fashion Media, but M, a new-ish quarterly that caters to style-obsessed men, is gorgeous, intelligently edited, and different enough to stand out in a crowded category.
A FLASHY REFRESH: Town & Country…Long a predictably myopic window into the world of the rich and snooty, this book has been gloriously reimagined. It's still focused
on the lives of the annoyingly wealthy, but what a fizzy, beautiful, fun book has emerged.
ZIP COUNTS: Marie Claire…Recognition is given to this big title for its daring August 2014 "Denim Issue" cover, which featured an actual zipper; when opened, it revealed a second cover. That's the kind of thing print mags need to be doing these days. Lots more unzipping.
BUSINESS SMARTS: Inc. and Entrepreneur (tie)…For making small businesses a hot read. Each in its own very different way, these management guides have found a groove, a bounce, and avid readers are the beneficiaries.