In media, the train never stops. Having big ideas or new plans of action for the year ahead enables publishing professionals with the ability to set and meet goals important to the overall growth of a brand and business. Here, Folio: checks in with sales executives, audience developers, designers and more—asking them to detail their top strategies for the next 12 months.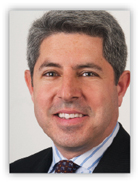 Digital
Mark Wildman, Vice President, Group Publisher of The Parenting Group, Bonnier Corporation
"This will be a year of continued evolution for Parenting as our modern audience continues to surprise the market with its aggressive leaps into mobile and various other digital platforms. We also see advertisers shying away from traditional 'sponsorship' models.  They want rich and progressive content experiences that align their message with consumer interest. Parenting offers these types of opportunities, helping our partners rise above the 'noise' of manufactured digital brands posing as mom sites.
First, we are offering a series of customizable Facebook apps designed to bring marketers into the social conversation while also enhancing the overall fan experience (on desktop and mobile). A variety of new consumer voting and engagement mechanisms deliver significant 'viral' potential—plus these apps provide access for marketers to leverage our active fan base and capture valuable leads and other data at the end of each campaign.
Next is the launch of Babytalk.com this quarter—the digital arm of Babytalk magazine for desktop and mobile. In partnership with FindTheBest, Babytalk.com is effectively changing the complex baby gear shopping experience to a method that better suits the behavior of modern moms who crave personalized recommendations in place of the traditional retail overload. Each category will offer specific search criteria to ensure the product results for each user are tailored to the demands of her individual lifestyle.
Finally, Parenting.com's digital video expansion takes off with its originally produced web series, Lords of the Playground (Parenting.com/LOTP), this January.  Lords draws on the real-life parenting experiences of its stars and co-creators, actors Jason Kravits (Smash!) and Matt Servitto (The Sopranos).  Marketers can benefit from product integration with thematic support from a custom-crafted script along with more traditional opportunities such as bumpers, pre-roll and overlays."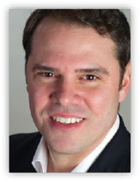 Sales
Albert Guffanti, Publisher, Edgell Communications
"As a niche b-to-b publisher, it is always incumbent upon us to deliver quality over quantity. The definition of 'quality' continues to evolve, and with it so does our sales strategy. Broadly speaking, our clients have historically defined quality from an audience demographic perspective. If you had the right people and the right vehicles in which to communicate to them, then your quality was deemed high.
In this scenario, we would often repeat the mantra of 'we are an extension of your marketing team.' In 2013, however, the mantra will decidedly change to 'we are an extension of your sales team.' Our clients, broadly speaking, are increasingly defining quality from a readiness-to-buy perspective. In this case, having a back-end lead-gen infrastructure is essential; and we've already developed a very effective lead-gen portal for our customers.
The big question now is, 'how do we get our marketing contacts to better align with their sales counterparts?' We've found, to our frustration, that marketing and sales don't always work well together. Our strategy in 2013 is to (diplomatically) get both parties to the table when discussing the strategic media buy. If we are ultimately going to be judged by our ability to fill the sales pipeline in a meaningful way, then it is critically important that we understand exactly who is accountable for handling the leads, and what happens to the leads after they are delivered. The only way to know this is to strategically place ourselves in the center of the sales and marketing conversation. In 2013, our sales staff will continue to be positioned as sales-and-marketing business consultants."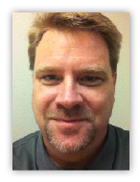 Audience Development
Mark Fleetwood, Director, Digital Magazines Fulfillment, F+W Media, Inc.
 
"For our print magazines, for the past several years, our emphasis has been on maximizing our revenue and profit per subscriber, lessening our reliance on print advertising. Reducing agent sources, targeting our direct mail, and improving our new business acquisition through electronic media helped us achieve significantly improved profitability from our magazine subscription business.
In the meantime, F+W Media has developed e-stores providing all kinds of products and services for our customers—patterns, price guides, online courses and a variety of curated consumer products related to our communities' areas of interest—so we can further monetize our magazine subscribers. We're focused on growing our key titles' subscription files with the understanding that our magazine customers are among our best e-commerce customers too. Our teams are utilizing cooperative databases and e-marketing partnerships externally and leveraging our e-mail audience acquisition, SEO/SEM and analytical tools internally to both grow our subscriber files and facilitate growth in customer value beyond the magazine alone.
And it needs to be emphasized that our focus is platform and media agnostic. Through our acquisition of Interweave last summer we've adopted their digital magazine distribution best practices. Starting with Zinio in 2008, then free apps offering subscriptions through Apple, then with Kindle and Nook and now Google, the Interweave titles are fairly omnipresent digitally, and the revenue and customer acquisition they're generating are significant. We're working with all the major platforms now to establish the same results for the F+W titles too."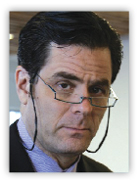 Editorial
David Berlind, UBM Chief Content Officer
"Here at UBM Tech Media, the main focus of our editorial strategy is and always has been to help our audience members do their jobs better while advancing their careers and their passion for technology. While these fundamentals have gone relatively unchanged, our approach to meeting those needs is constantly evolving. For example, whether the task has to do with finding or configuring a technological solution to a problem or maintaining one's skillset and marketability, we're now placing more emphasis than ever on making sure our audience members can discover, connect, and share with like-minded peers.
Facilitating that conversation is a very different discipline from the old-school rules of one-way or 'broadcast' journalism, requiring different skills and tools.  As can be seen across all of our industry leading brands like InformationWeek, Network Computing, Light Reading and Dr. Dobbs, we not only spend a great deal of time curating and promoting those conversations on our sites and in our newsletters, our editors are becoming as deeply engaged with our audience as our audience members are with each other. While the day-to-day task list has changed significantly in support of these initiatives, we're also making new strategic platform and design choices to support the increasing emphasis on social engagement, user generated content, and single sign-on membership across our network.
To be clear though, we're not throwing the baby out with the bathwater.  We're doing all this in the context of how we've traditionally served IT professionals with incredibly timely and relevant news and insight into the topics that matter most to them."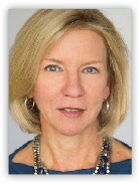 Events
Elizabeth Baker Keffer, President, AtlanticLIVE and QuartzLIVE, and SVP/Group Publisher–Live Events
"AtlanticLIVE, The Atlantic magazine's dedicated events and conferences division, produced 138 programs in 2012—from multi-day forums to day-long symposia—that drew together more than 15,000 guests. We have an equally ambitious 2013 ahead of us, with plans to increase the scale and scope of our events portfolio—from Washington, D.C., New York, and Aspen, to Silicon Valley, Miami, and beyond.
We're also looking to actively involve our audience and participants—before, during, and after programs—with greater digital engagement and increased use of data. We're stepping up our use of survey tools, both on-site through interactive live polling technologies and post-event, to develop a network of people who are invested in and curious about a particular subject matter. It's our hope that by doing so, we can carry on the dialogue beyond the stage to an ever-expanding and connected digital community."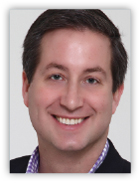 Marketing
Eric Schwab, EVP Sales & Marketing Group Publisher, Source Interlink Media
"Over the last few years, Source Interlink Media has transformed itself from a legacy publishing company to a diverse content creation and media solutions company. Our value proposition is clear. Being a fully integrated media solution and content creation company, it allows us to deliver content and engage our audience where they want, on their terms. It also allows us to develop programs and marketing solutions for clients that others cannot.
Our entire go-to-market strategy across all channels (editorial, design, marketing, sales and publishing) is to create best-of-breed, diverse and engaging content designed to trigger a consumer's passions and shared engagement. Additionally, our integrated media and consultative approach allows for collaboration and custom solutions designed to deliver contextually relevant content or programs targeted towards our audience that also align with clients' key initiatives.
For 2013, SIM will continue to invest in content development across our entire portfolio in order to continue the dramatic audience expansion we've experienced over the last few years (24.4 percent five-year growth). We have initiatives in areas such as YouTube, video, social and new media, to name a few. We have additional strategic measures SIM will apply in CY13 and include further data mining for targeted marketers and personalized content experiences, strategic partnerships, new brand launches, brand extensions and enhanced new media solutions including mobile, Web and video."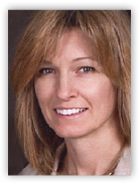 Design
Carolyn Lang, Group Art Director, Ogden Publications
"Ogden's magazine design team has the unique task of carrying on the design traditions of seasoned titles like Mother Earth News and Grit while developing the visual identities of newer offerings such as Mother Earth Living, Motorcycle Classics and Capper's Farmer. Design plans for 2013 are to continue capitalizing on the distinct formulas that have been successful over the last year and using them in other publishing efforts that point directly back to the original brands. Creating complementary products that are consistent in design to our bestselling publications has strengthened our brand identity.
This will be the first full year for two of our titles. We're excited to see where we can go with Mother Earth Living. Its fresh, contemporary look balances nicely with its natural, healthy mission.
Capper's Farmer is the reincarnation of a historic publication and was designed with a warm, nostalgic feel. Capper's Farmer focuses on cooking, crafts and DIY.
While not new, we continue to survey and learn about our audience's response to our cover designs. We never want to get complacent, or we risk missing an opportunity to take a design to the next level.
Like others, we're carefully watching how people communicate and consume information to ensure we are where our audience wants us to be. The current smartphone and tablet technologies open up many new possibilities to art directors and designers. Going forward, designers will have to see the print and interactive platforms as a package rather than separate processes."