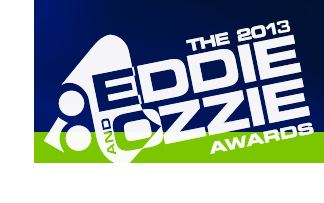 The FOLIO: team, along with its panel of 300+ judges, has narrowed the more than 2,300 entries received this year to a list of roughly 500 finalists.
The annual awards program—spanning all corners of the magazine publishing industry—recognizes the very best in editorial and design. It's the largest and most inclusive awards program of its kind in the industry.
From The Rotarian to Scholastic; from SourceMedia to Huffington Post to Spafax: all the best is represented.
See the list of finalists here.
The winners and honorable mentions of the coveted FOLIO: Eddie & Ozzie Awards will be celebrated at a breakfast event on December 5, 2013, at the Grand Hyatt in New York City from 8:30 a.m. – 10:30 a.m. For more information or to register for the Eddie & Ozzie Awards Breakfast, click here.