2012 FMA Day: Refocusing Around Digital

Keynote addresses monetization and growth opportunities in mobile, Web & tablet.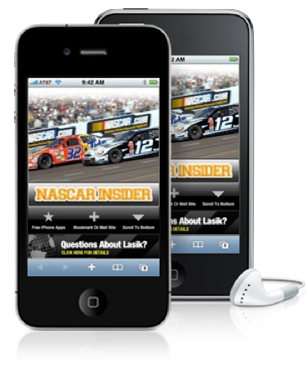 NEW YORK—At the 2012 Fulfillment Management Association's primary annual meeting, FMA Day, an interesting and unexpected keynote conveyed a startling and inevitable truth to the circulation, audience marketing and fulfillment professionals in attendance:
"It's incumbent for us to understand that digital will be the primary form," said Marc Jenkins, vice president of digital media for the National Association of Stock Car Auto Racing (NASCAR). "T.V. will still be our major source of revenue, but it is starting to shift. Digital is a way to engage our fans, which is why being a publisher is so important for us."
In January 2013, NASCAR is launching a completely new digital agenda, with data visualizations, data analysis and prediction being at the center, making Jenkins a fitting speaker for the conference's topic focus: "The Changing Media Landscape: Moving at Top Speed."
"Digital is the first major distribution channel," Jenkins told the audience of about 60. "Digital is the primary touch point, which is why we brought digital back in-house—it's so important for us to be a media company."
You read that right. NASCAR, the second most popular sports franchise behind the National Football League (NFL), considers themselves not just a media company but a content publisher as well, with one of their primary and most valuable touch points being digital content. Like magazine publishers, the franchise is repositioning its wheelhouse, ensuring its backbone has a strong digital core.
In January 2012, NASCAR and Turner Sports Interactive, a division of Time Warner, announced the restructuring of their longstanding partnership—NASCAR would begin managing business and editorial operations for its digital platforms beginning in January 2013.
"Taking a leadership role as it relates to our digital rights is something we as the sanctioning body know is important for the future of our sport, the development of our drivers and most importantly, the experience for both our current fans and future followers," NASCAR's chairman and chief executive officer, Brian France, said in a statement early this year.
It makes sense—a typical NASCAR race draws about 7 million television viewers, Jenkins said, and in 2010, 84 percent of U.S. households, many of which make up the NASCAR audience, had access to broadband or dial-up Internet access. As smartphones and tablets become increasingly popular among all demographics, Jenkins added, it is important for the franchise to "take traditional ways of consuming content and move it into digital."
Its television broadcast—like a magazine—will still carry a great deal of weight. But, he added, at typical fan might have their laptop open to NASCAR.com before or during a race, and their mobile phone or tablet by their side on site at a racetrack or in their living room.
"It provides a much deeper experience," he told the audience. "The tablet is complimentary to the TV side, and mobile is also complimentary, or may be a way to reengage fans. We're investing in these platforms."
To create an immersive experience, NASCAR developed a custom CMS that enables personalized content and advertisements to be delivered to Web visitors; a custom app that is available for free download and gives fans the opportunity to buy more in-depth content and interactive features; a mobile enabled website; a robust social media strategy and eventually its very own fantasy league.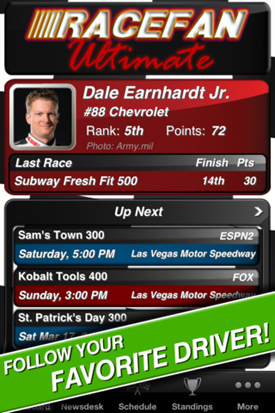 "We're becoming part of a fan's life based on what they're doing," he said. "There will be no live broadcast on mobile, but we will deliver supplemental camera angles."
Using data to customize an experience and using mobile, Web and tablet mediums as a sort of, as Jenkins put it, "digital bear hug," publishers or sports franchises can capture and cultivate target audiences while driving brand loyalty back to foundational roots. The real danger faced—for both the sports franchise and publishers—is not a migration to digital, but the growing independence of sponsors and advertisers.
"A core business challenge is advertisers and sponsors 'dis-intermediating' us," he said. "A lot of brands now-a-days say, 'By the way, we can create content too, and we will push it out.' For us as a sports and entertainment company, that becomes a bit of a problem in the sense that they're not getting the value of their sponsorship—or association with us."
Digital content and presence, added Jenkins, is a way for content producers and publishers to show sponsors the value of a "like," for example, through re-engagement.
"We really know where our major trends are and we're able to understand that and start designing in away that allows us to take advantage of it," he said.
Meet the Author
---