The 2012 Eddie and Ozzie Award Winners Announced

Recognizing excellence in magazine and digital editorial and design.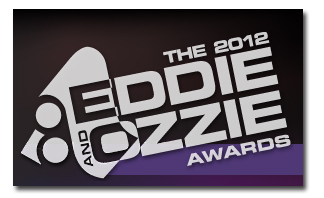 The winners of the 2012 Eddie and Ozzie Awards were honored yesterday during a lunch event in New York. The Eddie and Ozzie awards program is the largest of its kind for magazine publishers. It also has the proud distinction of being the only awards event open to magazines and websites of all kinds—consumer, b-to-b, association, custom and regional, big and small.
The Awards span print and digital, with the Eddies honoring the best in editorial and the Ozzies the best in design. Today, we're happy to present you with the full list of winners in their respective categories. Each category includes a gold, silver and a bronze winner.
The November issue of FOLIO: features the gold winners across all the categories and profiles select winners to show what it takes to create gold award-worthy editorial and design. Additionally, we'll be adding a photo slideshow of yesterday's awards luncheon in case you missed the event. For now, take a look at who won at the awards this week.
Click here to view the complete list of Eddie Awards winners. [pdf]

Click here to view the complete list of Ozzie Awards winners. [pdf]
Meet the Author
---