The 2012 City and Regional Magazine Survey

Emedia remains a very small proportion of overall revenues.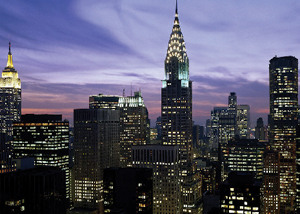 While consumer magazines across the industry wrestle with their mobile and digital strategies, the city and regional sector continues to focus on its print-centric strategies, largely maintaining modest digital operations. And once again, FOLIO:'s 2012 City and Regional Magazine Survey proves that out.
Concurrently, and maybe even because of that focus on print, the market has been quiet over the last year with very few acquisitions. One notable deal included the purchase of Louisiana Cookin' by Hoffman Media in April, which publishes Cooking with Paula Deen and Southern Lady.
This deal alone, mostly because of the plans executive vice president and chief operating officer Eric Hoffman has for the title, is an important reminder of the power regional magazines have beyond their city borders. Immediate plans included a dramatic newsstand boost to 75,000 copies, ten times its current volume. Additionally, Hoffman wants to take the title national, a strategy that titles like Garden & Gun have found success with. "The category is defensible, the magazine has a fairly flat competitive set and it fits our skill set well. We have a strong foothold in southern food and cooking and while it seems like a regional play we can position it as a national authority on Louisiana cooking and culture," Eric Hoffman said at the time of the deal.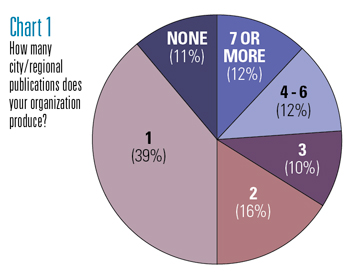 Recession Ripple Effects
And if anyone thinks the regional market is an easy one to launch or expand into, they should heed the lessons of Weiss Communications. The company unloaded its Indianapolis Woman title to a group of private investors in April in an asset deal that saw the dissolution of the entire staff. The magazine had a closed circulation model that at the time of the sale was 150,000.
The company essentially ran out of money when it attempted to launch a sister title, St. Louis Woman, in 2006 which then went out of business in 2010. The drive to keep that title running ended up starving both brands. "The expansion was ill-timed and we did not fully understand the market," said John Weiss, VP of operations/director of digital media with Indianapolis Woman. "This cost a great deal of money and created a distraction for our Indianapolis publication. We believe the St. Louis distraction affected our ability to transition Indianapolis Woman through a tough economy and changing advertising culture."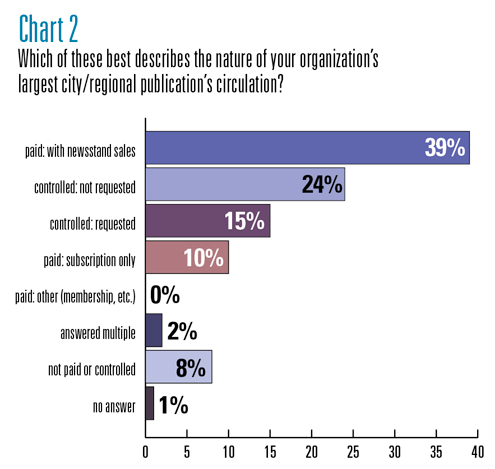 In the meantime, other publishers are looking to revive titles that have been starved of attention or could possibly fill a hole in their markets. In February, a group of investors acquired all rights and trademarks for the shuttered news weekly Beverly Hills 213 with plans to resurrect the title as a quarterly, glossy magazine by September.
Print distribution was at about 60,000, delivered to hotel lobbies and homes in affluent cities in the area, including Beverly, Bel Air and Brentwood. The buyers expect the new distribution will expand to 70,000-75,000 and will continue to focus on the hotel room distribution strategy. Hotels that sign on will receive custom editions with their own ads featured on the back cover.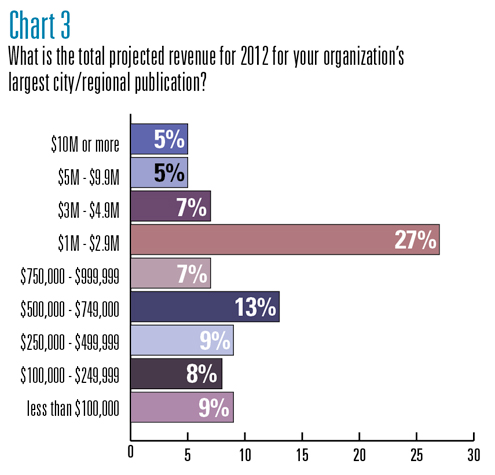 Shannon Media Inc., publisher of Chapel Hill Magazine and Durham Magazine, launched a weekly newspaper, called The Weekly, which debuted in February, filling a gap in the Chapel Hill newspaper market. "We have mere shadows of what newspapers used to be. We can bring Chapel Hill a lively, local newspaper," said publisher Dan Shannon. "A weekly that includes things not easily accessible on the Internet—like middle school and high school sports, births, deaths, marriages, divorces, land transfers, arrests, acquittals, bankruptcies and new business startups."
Shannon's strategy for The Weekly is decidedly print-centric and reflects a trend the regional magazine category has been reluctant to shed.
The Weekly will have a Web presence in addition to the core print product, on which community members can connect and news will run. "There will be news, but we don't put our magazines online," said Shannon. "If you want the newspaper, you have to pick up the print version. Every newspaper in the country has put their content up online, and it hasn't helped one of them a damn bit."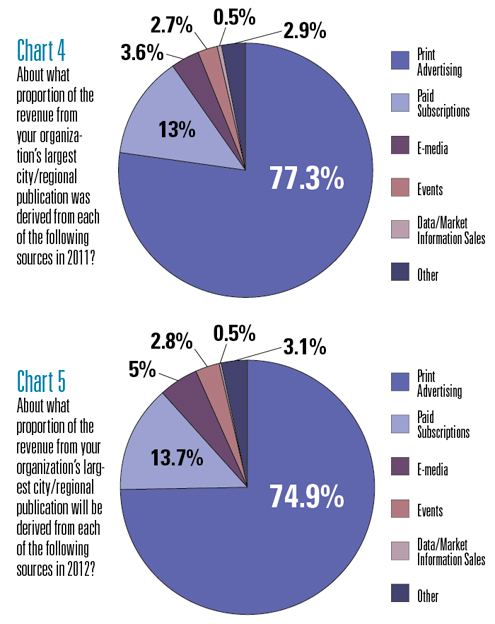 The Survey Respondents
The majority of the respondents to this year's survey (39 percent) publish one title, 16 percent publish two. However, 24 percent publish four or more.
Thirty-nine percent of respondents have paid circulation with newsstand sales while almost a quarter, or 24 percent, have controlled circulation that isn't requested. Fifteen percent have requested controlled circulation.
Most of the respondents described their geographic market focus as "county/multi-county" (40 percent). About a quarter of the respondents targeted a specific city and 16 percent focused on a state.
The top three niche markets respondents target are luxury/lifestyle (21 percent), tourism/travel (11 percent) and daily news (8 percent). These generally mirror the results from the 2011 survey.
Most of this year's survey respondents are companies with revenues on the small side. Twenty-seven percent of respondents indicated that projected 2012 revenues for their largest magazine will be between $1 million and 2.9 million. Thirteen percent said their largest magazine's revenue will be between $500,000 and $749,000.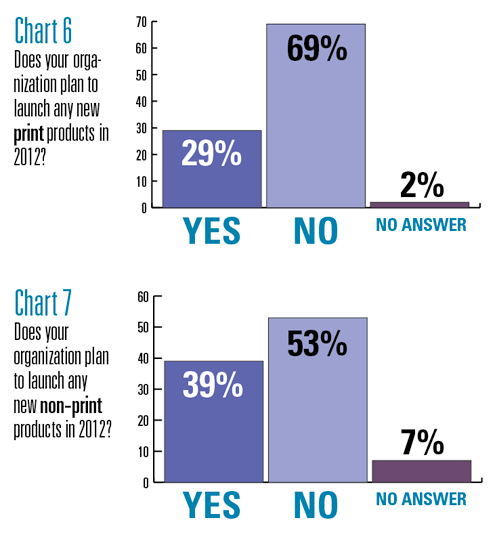 Digital Still Not a High Priority
In results that are almost identical to 2011's survey, respondents still receive the vast majority of their revenues from print. This metric has been virtually the same for the last 3 years. For 2011, respondents say they derive 77 percent of revenues from print advertising for their largest publication. Thirteen percent of revenues are from paid subscriptions and merely four percent come from e-media.
The e-media revenues for regional magazine publishers, according to the responses collected in this survey, are 4-5 times lower than their b-to-b and consumer publisher counterparts.
The metrics are identical when respondents project their revenue for the current year, 2012. Print edges down slightly to 75 percent and e-media bumps up to five percent, but otherwise the mix barely moves.
Other revenue categories that have had bigger impacts in other sectors of the magazine industry, such as data/market information and sales, hardly register with respondents to this survey—with less than one percent indicating they get revenue from that category.
One publisher, Churm Media, formalized its 10-year-old custom publishing services by officially launching a dedicated custom content division. "What we're doing is not necessarily new; what's new is that we're formalizing and creating more and more marketing services for our advertisers and new prospects. Media companies large and small (as we're a regional media company) are going to survive by finding non-traditional advertising revenue," says Churm Media CEO Steve Churm.
Surprisingly, revenues from events are lower than emedia, coming in at only 3 percent. Events, both large and small, are a particularly fitting product strategy for regional publishers and many have found success with the model in their markets.
A Wait-and-See Approach?
The focus on print is not uncommon for regional publishers, who have, with a few exceptions, long bucked the digital trend. And as local economies are often more impacted by broader economic troubles, regional publishers may still be waiting out the impact of the recession years of 2008-2010. This could be reflected by the 69 percent of respondents that say they're not going to launch any print products this year and the 53 percent who say they're not going to launch any non-print products in 2012. Resources are clearly continuing to be applied to existing products. However, almost a third of respondents do plan on launching either print or non-print products this year, so there is still some expansion going in currently.
Meet the Author
---