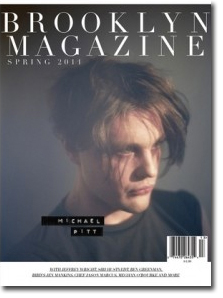 In its quarterly survey, Mediafinder.com reports 200 magazines launched in the first nine months of 2011. This number is an upshot from the same period in 2010, in which 176 magazines debuted.
Leading the launch list is the food category (with 25 new titles) and regional interest (which introduced 18 titles); new regional pubs include Bitayavon, O. Henry Magazine and Brooklyn Magazine. 944 Media (which shuttered its luxe magazine offerings in June) debuts a new regional offering with Vegas/Rated, under parent company Sandow Media's partnership with WENDOH Media.
The b-to-b media sector saw a prolific first nine months in 2011, with 56 new titles.
During the same period of 2011, 128 magazines shuttered. Unfortunately, this doesn't demonstrate much of an improvement over January-September 2010, when 127 titles closed. The bridal sector (which lost the regional editions of Brides) had the biggest body count with 18 title closures, along with the regional sector, which also lost 18 titles.
34 b-to-b magazines shut their doors in January-June 2011, including Penton's American Printer and PFFC (Paper, Film & Foil Converter).