The publishing process is becoming ever more automated. Not just online, but also in print production—and, of course, with the growing need to automate both print and online workflows, so often they're compatible.
The rise of open source platforms is enabling publishers to do things cheaper and more efficiently than they could have ever dreamed—what may have cost six-figures (like building a content management system) five years ago now costs five figures (or even less). Many publishers are customizing open source platforms by integrating industry standard media solutions (like Brightcove video and photo platform), or even combining them with enterprise features to create a hybrid back-end.
However, as the publishing mission grows more sophisticated—from pushing out monthly print content to on-the-fly news creation to serving rich media and video online to the growing business of lead generation (which in some circles is already being supplanted by lead cultivation)—enterprise software continues to be the most viable solution for many, particularly for larger companies where multiple groups and departments are teaming up on a single project.
In this article, FOLIO: offers a look at some of the enterprise software solutions for publishers, including content management systems, pagination software, production tools, copyright protection and database services. While this is far from a comprehensive list of all of the enterprise solutions available to publishers today, it does offer a sense of what's out there, and fodder for comparing similar services. Where possible, FOLIO: has tried to include pricing and contact information for the featured services.
[Communication/Service Solutions]
Service: Fundworks
What it does: London-based FundWorks provides client communication solutions for the asset management industry. As of February 2009, the platform has over 60 publishing solutions for financial services institutions worldwide. FundWorks plans to roll out a platform with InDesign CS4 Server support in the first half of 2009, which will utilize InDesign CS4 Server and InDesign CS4 and allow asset manager customers to design and output quality, high-volume client communications. Specifically, its Client Reporting and Marketing Materials solutions will utilize InDesign CS4 Server, which allows investment managers to meet the demands of clients while leveraging the benefits of an industry-focused, automated process-driven platform.
Cost: N/A
URL: www.fundworks.com
[Content Management]
What it does: With a next-generation technology platform, ePublishing integrates circulation, content, community and commerce solutions, with one application delivering workflow, SEO, video, social media and e-newsletters.
Cost: Deployments start at $50,000.
Clients: ArtInfo, Success Media, Advertising Age, Conde Nast unit Tomato Media's GardenPLATE.com

Client Quote: "The ePublishing CMS allowed us to launch a fully interactive and engaging Web site in a fraction of the time needed for a conventional Web site launch. From the time the agreement was signed to the launch date three months later, the system allowed us to focus on the front-end look and feel instead of worrying about the back-end functions. Given the extent of the resources that ePublishing extended to us as part of the launch, our savings on new employee hiring and training, not to mention the shortened launch time, would be in the hundreds of thousands of dollars." – Ryan Means, Ecommerce Manager, Success Media
URL: www.ePublishing.com
[Workflow]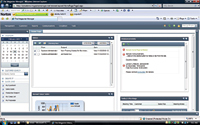 Service: The Magazine Manager
What it does: The Magazine Manager streamlines a publisher's workflow by consolidating databases that typically exist within a publishing company into a single database that can be used by the entire staff. The software is particularly applicable for publishers with multiple offices and dispersed employees that want to reduce IT infrastructure costs. The company estimates that clients in a ten person business unit will save an average of $25,000 per year using this solution.
Publishers get "real time" data as it's entered into the system, which includes a CRM, Ad/Order Entry System, Ad Trafficking program, Sales Management Reporting, Accounts Receivable, Production Management, Editorial, Circulation Management, Credit Card Processing, Unlimited Custom Fields and Comp List Management tools.
Cost: $170 per month, which varies depending on set up and training.
Clients: Aventura, Financial Advisor, Orange County Parenting, Renaissance Publishing
Client Quote: "I manage 17 sales reps and seven publications and a custom publishing division. Before Magazine Manager, each sales rep would turn in a hand written form to account for their actions. Now that we have Magazine Manager, I can go on daily and see what they are doing, which clients they have and have not contacted. The reps love the system as well. They can access it at all times and from any location. They are now bringing their laptops out in the field with them. I have one rep this month that tripled her sales. She completely attributes it to how organized Magazine Manager allows her to be, as well as, all the reminders that she can set in the system that she no longer needs to keep post it notes and a calendar around to remember her daily tasks! It's a great system." – Kelley R. Faucheux, Vice President, Director of Advertising, Renaissance Publishing, LLC
Service: Media Services Group's Elan
What it is: Élan provides a unified customer database and financial accounting framework with integrated modules built to manage the various publishing revenue and service models as a solutions for Internet Advertising, Multi-Media billing and Web-based Advertiser Self-Service. Élan Ad SPE (Small Publisher Edition) is a new version of The Media Services Group's Élan Ad™ system built specifically for small and medium-sized publishers.
Cost: Products can be implemented a la carte, or as a complete enterprise solution, and pricing is based on either an on-site license or ASP solution.
Clients: Newcom Business Media (Canada), Amos Publishing, F+W Media
Client Quote: "The Media Services Group software empowered me with the control to run my own reports and invoices instead of having to depend on our IT department. To me this was a dream come true! To have every user in the company have access to important information at their fingertips has empowered the whole company." – Cheryl Moorman, Corporate Billing Director, Penton Media
URL: www.msgl.com
[Digital Production]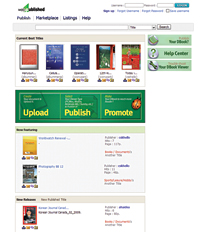 Service: Webpublished
What it does: Webpublished provides digital publishing tools for content producers to put content in online format and build a marketplace to capitalize digital content. It's software Dbook can convert print projects into a high-quality, zoomable, and searchable digital documents. Dbook documents are optimized to be fully indexable and fully text searchable.
Dbook authoring technologies are fully compatible with Web 2.0 digital publishing platforms, giving publishers the ability to imbed any number of hyperlinks, XML, CRM, a/v multimedia (Flash, motion graphics, movies, sound). The international digital company recently launched in the U.S. to extend the service to North American printers and publishers.
Cost: N/A
Clients: Disney, SA Publishing

Client Quote: "The more we use this solution, the more we realize how much we can save on online course authoring expenses. After two years since we have adapted to this solution, we save about $2 million every year on online course development and distribution. Dbook helped increase our profit margin." – Tanaka, Manager, SA Publishing Co.
URL: www.webpublished.com
[Infringement Protection]
Service: iCopyright
What it is: iCopyright is a Web-based service that protects, promotes, and monetizes secondary uses of copyrighted content. Once a piece of copyrighted content has been tagged by the iCopyright service, this knowledge travels with the document wherever it goes and is trackable. The iCopyright suite of services allows readers to e-mail, print, post, republish, and obtain other reuse permissions lawfully—quickly and easily—without needing to contact the publisher directly to request permission.
A publisher that syndicates its content to others can also syndicate the same (or similar) reuse rights and share the licensing revenue with the secondary publisher. It's new Discovery service automatically scours the Web looking for unauthorized reuses of copyrighted content and provides the copyright owner with a variety of ways to manage these uses, such as requesting links, branding, attribution, or license fees. Discovery records each suspicious reuse at the time of discovery and monitors the postings for remedial action.
Cost: Monthly services fees beginning at $50.00.
Clients: Advanstar, Penton, Source Media, Reuters, AP
Client Quote: "Our business relationship with iCopyright has been very beneficial. iCopyright offers affordable, straightforward licensing opportunities for all SourceMedia publications. With iCopyright, our users have the option to purchase instant licenses for small quantities, a product we were not able to offer prior to partnering with iCopyright. In addition, we receive numerous requests for our high-end licensing products through a very organized iCopyright technology." – Howard Gilbert, Senior Director of eLicensing and Reprints, Source Media
URL: www.icopyright.com
[Mobile]
Service: SpyderLynk
What it does: SpyderLynk enables mobile connections with readers using a branded SnapTag mobile activation icon and SMS Text programs. Readers can access information or rich content, participate in promotions, mobile commerce, discounts, store locaters and lead generation opportunities, all from the printed page.
The SnapTag mobile active icon makes a brand logo interactive with discrete encoding for mobile camera phone users. SpyderLynk creates a branded dialog, satisfying the consumers' impulse to know more, enables multiple messaging campaigns and offers robust tracking. Programs are simple to implement and drive reader engagement.
Price: $2,000 – $10,000
Clients: Family Circle, Star, In Shape, Country Weekly
Client Quote: "Country Weekly is always looking for new ways to engage our audience. With Spyderlynk's SnapTag technology, the magazine page becomes instantly interactive for readers with camera phones. For our advertisers, we can create custom promotions with branded SnapTags to give our audience mobile content from stars they love. We embrace the SnapTag as a fun way to connect the magazine with mobile as well as brands with fans." – Jeff Meltesen, director of marketing, Country Weekly
"The SpyderLynk SnapTag provides marketers with a compelling way to engage readers instantly. SnapTag programs are easy-to-implement and generate measurable results immediately, offering important accountability measures." Laura Rosenblat, promotion director, Family Circle
URL: www.spyderlynk.com
[Online Video]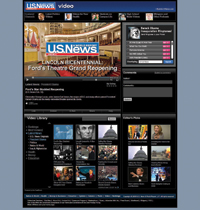 Service: The FeedRoom
What it does: The Feedroom provides an online video platform which manages live and on-demand video. Delivered as a SaaS (software as a Service) model, FeedRoom 4.0 Enterprise Video Platform (EVP) allows publishers to create, manage, and measure online video communications though two key components, ContentCore and FeedRoom Studio, a central repository for managing enterprise video content, and dashboard where publishers can facilitate the video publishing process, respectively, which include story development and channel assignment.
Cost: Contracts begin at $1,500 per month, depending on service level and features in addition to a one-time set-up fee.
Clients: BusinessWeek, eRepublic, U.S. News Media Group
Client Quote: "In our business, the ability to continuously attract and retain advertisers is a critical revenue driver. On the heels of our site redesign, which includes more than 100,000 video streams delivered each month via The FeedRoom's service, are immediate plans to take advantage of this level of advanced DART integration. This will not only enable us to offer extremely targeted advertising solutions, but also to sell and cost-efficiently support a broad range of new campaign types." – Bill Holiber, President, U.S. News Media Group
URL: www.feedroom.com
Service: Brightcove
What it does: Brightcove is an online video platform that is used to publish, distribute, and monetize video on the Web. Brightcove has been widely adopted by magazine publishers for their Web site video initiatives. Brightcove's Advertising Module provides ad operations professionals with tools for ad server integration and ad policy management. Users can choose from a variety of ad formats and set ad policies at the individual video or player levels. The Advertising Module enables publishers to specify insertion points and frequency constraints that control how often ads are shown to the audience.
Cost: $1,000 per month for client Churm Media.
Clients: Condé Nast, Time Inc., Rodale, Meredith, Hachette Filipacchi, Gruner + Jahr
Client Quote: "Brightcove out of the box generates code which you can literally copy and paste onto your Web pages or in your content management system." – Sheila Colbert, Director of Product development, Time Inc.
URL: www.brightcove.com
[Pagination Software]
Service: Blinkplan
What it does: Blinkplan is an online tool to help save time creating flatplans—the diagram, or map, that shows where articles and advertisements are laid out. The interface is all drag and drop.
Launched the fall of 2008, Blinkplan was created by South Africa-based software designer Joerg Diekmann and former magazine managing editor Kerry Rogers. The system, which is accessed at the Blinkplan Web site, automatically gives a running subtotal of how many ads, editorial pages, advertorials are in a given issue. The system can create PDFs and re-flows pages when a spread is moved. Up to three maps can be worked on at the same time.
Cost: Monthly subscription ranges from $15-$69.
Clients: Cosmopolitan S.A., Bauer U.K.
Client Quote: "I used Blinkplan during the ground-up relaunch of our market-leading outdoors magazine Country Walking. With Blinkplan I was able to keep control and keep everyone updated constantly, no one needed to ask what version of the flatplan we were on. It also saved a ton of A3 paper and toner." – Guy Procter, Editor-in-Chief, Country Walking and Trail, Bauer Consumer U.K.
URL: www.blinkplan.com
[Production]
Service: Managing Editor's Integrated Production Suite (IPS)
What it does: The Integrated Production Suite (IPS) from Managing Editor is built to manage and track all aspects of multi-user ad and page production, creating a collaborative work environment for ad planning and display and classified ad control, while incorporating editorial pages, for the entire publishing enterprise.IPS-enabled ALS builds the issue flat plan, placing ad geometry on pages. The ad-management component, called AdTrac, then manages all the parts and pieces that comprise a completed advertisement. IPS works with QuarkXPress or InDesign documents.
Cost: IPS barebones installation can be implemented for under $25,000, but varies with system modules.
Clients: Transcontinental Publishing, Chicago, The Corelio Group, The San Francisco Chronicle
Customer Quote: "Transcontinental uses IPS as a main application for production in multiple sites across Canada, publishing weeklies, daily newspapers and magazines. IPS Adtrac offers our production sites a tool to help them optimize ad tracking and standardize workflow. IPS offers automated features that reduce manual manipulation, save time, and reduce errors. Some examples are transferring ads between sites, PDF generation, the automatic routing of final PDFs to appropriate sites to be published, queries, archiving etc." – Luis Juarez, Transcontinental Publishing, Canada
URL: www.maned.com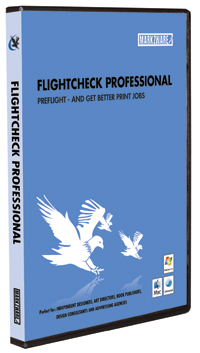 Service: Markzware FlightCheck
What it does: FlightCheck Professional preflights digital files and warns about potential printing problems while guiding the user directly to them for repair. It issues a complete analysis of the print job highlighting potential errors, item by item, including wrong document size, missing fonts, incorrect colors, transparency of spot colors and incorrect image resolution.
Cost: $499 MRSP.
Clients: Catholic Telegraph
Client quote: "Markzware's FlightCheck checks our final PDF files and makes sure that we don't have problems with our colors and fonts. It has saved us time and money because we haven't had any problems when sending our files to the printer. It keeps us from having to make new plates or changes after we had sent the file." – Rick Barr, Production, The Catholic Telegraph
URL: www.markzware.com
[Sales/Lead Gen]
Service: Salesforce.com
What it does: Salesforce.com's Platform-as-a-Service enables customers, developers and partners to build computing applications that deliver multi-tenancy across the enterprise to include operational costs, productivity and communication with distributors and their customers.
Cost: N/A
Clients: Reed Business Information, Smart Money
URL: www.salesforce.com