2008: The Year in Magazines

A look back, month by grueling month.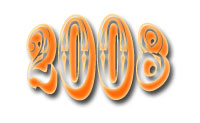 In November, after yet another week that featured a smattering of layoffs, cutbacks and magazine closings, the New York Observer ran a piece entitled "Another Bullsh*t Week in Suck Industry." It was that kind of year.
It seemed that no matter what magazine publishers did to try and innovate (Esquire's e-ink cover, Source Media's dramatic structural shift), there was always some more bad news (recession, economy, Wall Street collapse, cough, cough) around the corner. At times, the bad only seemed to get worse.
Nonetheless, it's always good to reflect back—however painful—on the year that was. So here they are, the highlights and lowlights of 2008, month by grueling month:
JANUARY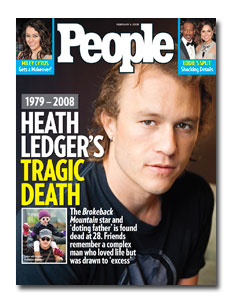 Actor Heath Ledger dies tragically from an apparent accidental overdose in New York. Celebrity magazine editors and production staffs fly into a deadline frenzy to beat the rush at the newsstand. People magazine is able to close with a Ledger cover while most of its newsstand competitors are not.
Landmark Communications, the Norfolk, Virginia-based owner of the Weather Channel and a number of media businesses and magazines, retains investment banks J.P. Morgan and Lehman Brothers to explore a sale.
Three months after Cygnus slashed employee salaries in a drastic cost-cutting initiative, the company restores some of those that were cut.
In what would become a grimly familiar refrain for magazine publishers in 2009, McGraw-Hill announces 611 job cuts, and says more rounds are possible.
OK! says its Jamie-Lynn Spears "I'm Pregnant!" issue sold 1.3 million copies—the first time the magazine ever eclipses the million mark. "We literally had to go back to press to satisfy the demand," says publisher Tom Morrissy.
National Geographic launches the Green Guide, a new quarterly devoted to helping consumers develop smarter, greener behavior. It would fold its print edition in December.
CosmoGirl! enlists some of its teen readers to cover the 2008 presidential election.
The Industry Standard returns—as a Web site.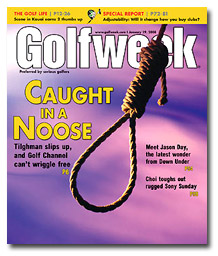 Golfweek publishes a noose on its cover to illustrate a story about remarks made by a Golf Channel announcer who suggested on-air that Tiger Woods' rivals "lynch him in a back alley." The PGA Tour threatens to pull its advertising. Golfweek apologizes, and promptly fires its editor the next day.
David Nussbaum, former CEO of Penton Media, is named to the top post at enthusiast publisher F+W. Nussbaum says he will focus on building out the company's e-media operation.
After months of speculation by wholesalers and publishers, Wal-Mart cuts close to 1,000 magazine titles from its shelves. The company's commitment to reducing waste is said to be a factor.
Randall-Reilly, the Tuscaloosa, Alabama-based trucking and construction publisher led by CEO Mike Reilly, is acquired by Investcorp, a global investment firm, in a deal estimated to be worth $150 million.
Tina Brown and Jack Kliger are given Lifetime Achievement Awards. Brown, dressed in black leather, sums up her editorial career at Tatler, Vanity Fair, the New Yorker—and the high-profile failure of Talk—with this: "I think of my career in magazines as three weddings and a funeral."
Publishers across the industry prepare for a recession.
FEBRUARY
Playboy magazine says it expects a 30 percent decline in advertising revenues in the first quarter, a grim reminder that even a magazine "read for its articles" could struggle in a recession.
Reed Elsevier puts Reed Business Information, its b-to-b arm, on the block. In a memo to employees, RBI CEO Tad Smith says parent company Reed Elsevier "no longer views advertising-dependent businesses as aligned with its growth strategy."
Outside announces that it will eliminate subscription cards from its magazine.
During a keynote presentation at the 2008 FOLIO: Publishing Summit in Miami, Meredith publishing president Jack Griffin proclaims: "We don't hire editors anymore—we hire content strategists."
During another keynote, Hanley Wood CEO Frank Anton outlines the "10 Deadly Sins of B-to-B Publishing." Sin #7: Cowardice.
In the first of a slew of niche music magazine closings, country music magazine No Depression folds.
In what would be the first of a number of changes at the mega-publisher, Time Inc. slashes 100 jobs.
William F. Buckley, founder of the National Review and pioneer of conservative journalism, dies at his home in Stamford, Connecticut at the age of 82.
United Business Media announces a major restructuring of CMP Technology, effectively transforming the company into four separate businesses that will be led by four different CEOs.
Glen Giles, an influential figure in magazine circulation, is found stabbed to death at his home in California.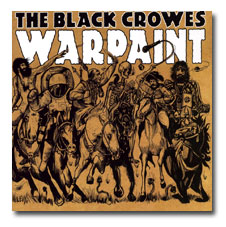 The Black Crowes lash out at Maxim for publishing a negative review of their new album "Warpaint" by a writer who admits he didn't listen to the full disc. Maxim editorial director James Kaminsky apologizes and says the magazine now has "measures in place to ensure that that will not happen again."
MARCH

Ziff Davis files for Chapter 11 bankruptcy protection.
Martha Stewart Living Omnimedia CEO Susan Lyne says the magazine industry is headed toward a "period of consolidation."
Penthouse announces plans for a $250 million IPO. (Nine months later, there is still no IPO.)
Sports Illustrated opens a free digital vault of its magazine archives. Then, a day after SI announces a partnership deal with longtime ESPN anchor and radio host Dan Patrick, the magazine's most popular columnist, Rick Reilly, announces he will leave the magazine to join ESPN.
The Postal Service hikes rates for periodicals 2.72 percent.
Greenspun Media, owner of Niche Media and publisher of Vegas magazine, plans what it calls a "category crushing" Web portal.

APRIL-JUNE
JULY-SEPTEMBER
OCTOBER-DECEMBER
Meet the Author
---