2008: The Year in Magazines (and Media)

A look back, month by grueling month.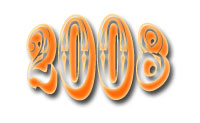 In November, after yet another week that featured a smattering of
layoffs, cutbacks and magazine closings, the New York Observer ran a piece
entitled "Another Bullsh*t Week in Suck Industry." It was that kind of
year.
It seemed that no matter what magazine publishers did to
try and innovate (Esquire's e-ink cover, Source Media's dramatic
structural shift), there was always some more bad news (recession,
economy, Wall Street collapse, cough, cough) around the corner. At
times, the bad only seemed to get worse.
Nonetheless, it's always
good to reflect back—however painful—on the year that was. So here they
are, the highlights and lowlights of 2008, month by grueling month:
JANUARY-MARCH
APRIL-JUNE
JULY-SEPTEMBER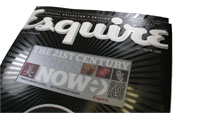 OCTOBER
To
commemorate its 75th anniversary, the October issue of Esquire features
a flexible electronic "paper" cover that scrolls the words "The 21st
Century Begins Now" across it. The stunt provokes both wonder and
criticism, and inspires the hacker community, which takes to YouTube
to manipulate the e-ink. Says editor David Granger: "This is the most
important issue of my 11 years at Esquire."
After settling a lawsuit with dozens of publishers, Mygazines folds.
Life,
the iconic magazine which last appeared in 2007 as a thin newspaper
insert, is relaunched by Time Inc. and Getty Images as a photography
Web site targeted at consumers.
TV Guide owner Macrovision agrees
to sell the print edition of TV Guide to an investment firm. According
to SEC filings, the price is $1, less than half the cost of a single
copy of the magazine.
Hearst announces it will close CosmoGirl! as the number of magazines aimed at teen girls dwindles.
Rolling Stone reduces to a more "rack-friendly" size.
Time
Inc. announces dramatic restructuring that is said to include as many
as 600 layoffs. Says CEO Ann Moore: "It was beginning to look like
1931."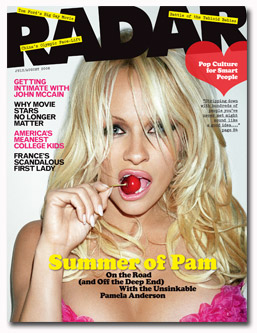 Radar—the "pop, politics, scandal, style" mashup that
failed twice since its launch in 2003—folds for a third time. Its Web
site is sold to American Media Inc. The magazine's Halloween party goes
ahead as planned, but now with an "R.I.P." theme.
William F.
Reilly, a well-regarded executive whose career spanned more than 30
years in special interest and b-to-b magazine publishing, dies at 70
after a year-long battle with cancer.
Reed Elsevier says it will "significantly" increase the loan package for whoever decides to buy RBI.
Manhattan Media decides to fold 02138 instead.
NOVEMBER
Barack
Obama is elected as the 44th President of the United States. Consumers
snap up newspapers and magazines commemorating the historic election.
Condé
Nast folds Men's Vogue and scales back Portfolio, part of an overall
plan to reduce, as layoffs continue to mount across the industry.
Reports now say U.S. News will go monthly.
Reed Elsevier now says the sale of RBI is "uncertain."
Reader's
Digest Association enters into a broad agreement with Dr. Rick
Warren—pastor of Saddleback Church in Lake Forest, California, and the
author of the best-selling "Purpose Driven Life"—to produce what it
calls "an inspirational multimedia platform" that includes a magazine
and a "Facebook for Christians."
Publishers take a hard look at
their portfolios—particularly spin-offs of flagship brands—in the face
of an economic crisis. SI Latina and O at Home fold; Outside's Go is
scaled back significantly.
At American Business Media's Top
Management meeting in Chicago, Apprise Media CEO Charlie McCurdy says
of the conference's survey, "A Roadmap for Profitable Growth," "This
survey is kind of like an interior decorator coming to decorate those
houses—its great advice, but we have some big fires to put out."
DECEMBER
National Geographic shutters the print edition of its Green Guide.
At
an event in New York, Cathie Black says of the magazine industry's
malaise: "It's tough. It's terrible. I think we've all stopped lying to
each other."
Facing mounting postage and fulfillment costs,
Newsweek considers dropping as many as 1,000,000 copies from its
guaranteed circulation. This news, of course, is followed by more layoffs.
RBI
is finally taken off the block. Says one M&A observer: "Some
smaller deals with strategic buyers that don't require financing will
still get done, but for the most part the deal market is dead."
Meet the Author
---