2008: The Year in Magazines (and Media)

A look back, month by grueling month.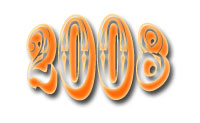 In November, after yet another week that featured a smattering of layoffs, cutbacks and magazine closings, the New York Observer ran a piece entitled "Another Bullsh*t Week in Suck Industry." It was that kind of year.
It seemed that no matter what magazine publishers did to try and innovate (Esquire's e-ink cover, Source Media's dramatic structural shift), there was always some more bad news (recession, economy, Wall Street collapse, cough, cough) around the corner. At times, the bad only seemed to get worse.
Nonetheless, it's always good to reflect back—however painful—on the year that was. So here they are, the highlights and lowlights of 2008, month by grueling month:
JULY
Publishers' worst fears are realized, as consumer magazine ad pages fall 7.4 percent during the first half.
B-to-B ad revenue, meanwhile, falls 6 percent.
Susan Reed, editor of Condé Nast's Golf for Women, announces she will leave the magazine to become editor-in-chief of O, The Oprah Magazine at Hearst. Instead of announcing a search for her replacement, Condé Nast decides to shutter the 600,000-circulation bimonthly magazine.
Clay Felker, founder of New York magazine and editor credited with inventing a new type of urban publication, dies at 82.

Mygazines, a controversial Web site that allows users to share digital copies of hundreds of magazines, launches.
Cygnus files a lawsuit against a company founded by a former employee who left Cygnus with three fellow staffers to launch a competing magazine.
AUGUST
Fortune Small Business gets even smaller, as Time Inc. cuts 14 of 17 editorial staffers.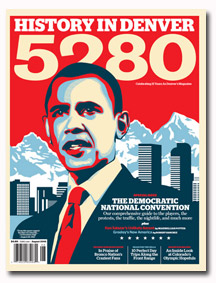 Denver gears up for the Democratic Convention, and 5280, the city's well-regarded regional magazine, gets Shepard Fairey, the renowned street artist who created the iconic Barack Obama "Change" poster, to design its cover.
The consumer magazine industry, as expected, takes huge hits at the newsstand and in overall circulation during the first half of the year.
Inc. releases its second annual Inc. 5000 list of the fastest-growing privately held companies in the U.S. And, for the second consecutive year, Red 7 Media, FOLIO:'s parent company, ranks first among magazine publishers.
Source Media undergoes a sweeping reorganization and, in a dramatic move, recasts editorial staffs and editors into combined units.
Entrepreneur Media appears to have found a buyer—Texas-based private equity group Austin Ventures. But Entrepreneur's $200 million asking price is too high, and the deal falls apart.
SEPTEMBER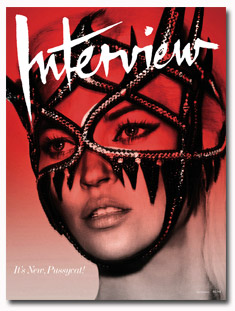 Less than two weeks after Kent Brownridge announces that he is stepping down as CEO of Alpha Media to spend more time with his family, the former Wenner Media executive is named general manager at OK! magazine.
Gruner + Jahr, a company that exited the U.S. magazine business in 2005, enters a bid for RBI.
The Los Angeles Times shifts control of its Sunday magazine from the paper's newsroom to its business operations staff, changes its name and replaces the entire editorial staff.
Interview is redesigned with a foil-and-ink cover.
FOLIO: conducts its second annual fall fashion magazine weigh-in. Including Vogue's 3.74 pound, 798 page behemoth, most are not as heavy as last year.
Men's Health editor David Zinczenko takes editorial responsibilities for Women's Health, too.
After four years of development and testing, Time Inc. finally launches its Netflix-like newsstand delivery service, Maghound.
Meet the Author
---