2008: The Year in Magazines (and Media)

A look back, month by grueling month.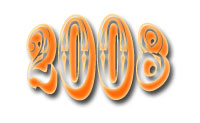 In November, after yet another week that featured a smattering of layoffs, cutbacks and magazine closings, the New York Observer ran a piece entitled "Another Bullsh*t Week in Suck Industry." It was that kind of year.
It seemed that no matter what magazine publishers did to try and innovate (Esquire's e-ink cover, Source Media's dramatic structural shift), there was always some more bad news (recession, economy, Wall Street collapse, cough, cough) around the corner. At times, the bad only seemed to get worse.
Nonetheless, it's always good to reflect back—however painful—on the year that was. So here they are, the highlights and lowlights of 2008, month by grueling month:
APRIL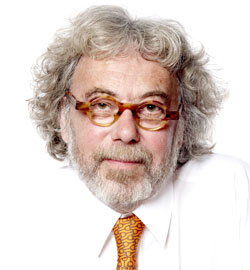 Outspoken Maxim U.K. and The Week publisher Felix Dennis tells a British journalist he once murdered a man by pushing him from a cliff.
Newsweek offers a live "Popecast" of the Pope's first stateside visit.
Good magazine names its first CEO, signaling the magazine for "people who give a damn" may give a damn about growth—and profit.
Debt-ridden Planet Out Inc., the gay and lesbian publisher, sells its magazines—Out and the Advocate—and book publishing businesses to a New York-based gay television network for $6 million.
Penton Media announces a hiring and salary freeze, and calls for company-wide revenue reforecasting. "I realize measures like [these] are not popular and that many employees will be disappointed," CEO John French writes in a memo. "However, you should know that I do not take these decisions lightly."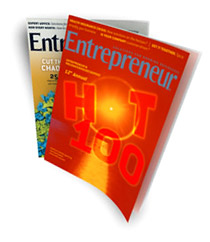 Entrepreneur goes on the block.
Cuts hit Nielsen Business Media—part of its parent company's overall restructuring that will reduce its workforce by 4,000.
Newsweeklies continue to struggle mightily with relevancy in a 24/7 news culture.
The 150-year-old Atlantic announces a wide-scale rebranding and redesign for the digital age.
Legendary art director George Lois' Esquire covers go on display at the Museum of Modern Art.
Activists vandalize Elle's "green issue."
Stockholders approve the $2.8 billion TV Guide-Macrovision merger.
MAY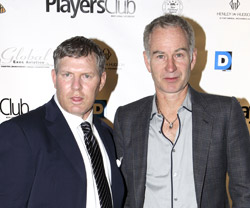 Less than a month after launching the Players Club, a magazine for professional athletes, Lenny Dykstra—the former New York Mets star and car wash millionaire turned unlikely stock market guru—sues Doubledown Media, the company he partnered with to launch the magazine, for control over its yet-to-be-published second issue. Doubledown files an explosive counterclaim, alleging Dykstra owes them more than a half million dollars.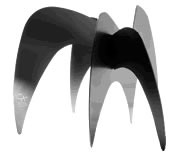 The National Geographic wins three National Magazine Awards, including an Ellie for general excellence for magazines with a circulation of more than two million. The New Yorker and New York magazine, which had a combined 21 nominations, win just two. Says National Geographic editor Chris Johns: "I'm stunned, but pleasantly stunned."
Manhattan Media acquires 01238, the irreverent lifestyle magazine for Harvard alumni, and plans a major redesign and a roll-out of similar magazines for all eight Ivy League universities.
Celebrity magazine editrix Bonnie Fuller resigns from American Media Inc. AMI had been paying Fuller upwards of $2 million a year.
Harry McCracken—the award-winning editor of PC World who once clashed with its CEO over ethics—resigns to launch his own technology Web site.
JUNE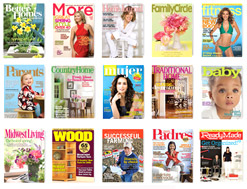 The layoffs start to roll in fast and furious: RBI slashes 41 jobs; Meredith cuts 60; Penton lays off 42.
Cygnus Business Media says it is exploring a possible sale.
Time Out Beijing is banned by a government group two months before the Olympics are played there.
Jack Kliger steps down as Hachette CEO.
ESPN.com and ESPN: The Magazine writer Jemele Hill is suspended for making "inappropriate references" to Hitler in an online column. "Rooting for the Celtics is like saying Hitler was a victim," Hill wrote.
Victor F. Ganzi resigns as Hearst president and CEO. The reason? Irreconcilable policy differences with the board of trustees over the future of the company.
Hearst shutters Quick and Simple.
With its advertising in a precipitous decline, U.S. News & World Report announces that it will shift its frequency to biweekly in 2009—effectively ending its status as a newsweekly—and its editorial focus away from "news."
JULY-SEPTEMBER
OCTOBER-DECEMBER
Meet the Author
---