2008 Production and Art Salary Survey

Despite economic crisis and industry layoffs, salary levels stay constant.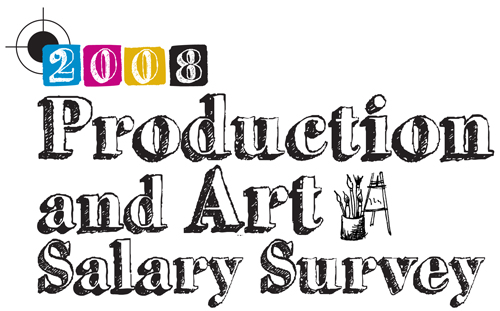 Production and art departments are facing the same stresses as many other U.S. businesses—shrinking payrolls, layoffs and changing job descriptions, to name a few. In FOLIO:'s exclusive annual salary survey of production and art professionals, compensation has seen a slight lift across all three groups from last year despite economic conditions.
A number of director-level production executives—production managers and art directors are the other two categories surveyed—cite taking on in-house prepress management and "backing up others because of layoffs" as additional responsibilities. Art directors report "taking over the role of production manager" as another task on their watch, while both have found balancing responsibilities and "keeping prices down in a struggling economy" a particularly difficult challenge. Despite small increases across each category, art and production are even more pessimistic than last year, predicting salaries to remain constant—and possibly even decline—in 2008.
SALARY BY CATEGORY: Production Director or Top Production Executive 
SALARY BY CATEGORY: Production Manager
SALARY BY CATEGORY: Art Director
Methodology
The survey mailing list of 2,177 was selected by Red 7 Media and included all Folio: subscribers and recently lapsed subscribers qualified as Art/Production Management, as well as a supplemental list of Folio: prospects with job titles related to art or production management. Data was collected by Readex Research via mail survey from July 15 to August 26, 2008. The survey was closed for tabulation with 619 responses (a 28% response rate). To ensure representation of the audience of interest, results have been filtered to include only the 531 respondents who indicated they work full time and their job functions are best described as: production director or top production executive; production manager; art director.
The margin of error for percentages based on 531 respondents is +/- 3.6 percent at the 95 percent confidence level. The margin of error for percentages based on smaller sample sizes will be larger.
Meet the Author
---