The 2008 FOLIO: 40 Unveiled!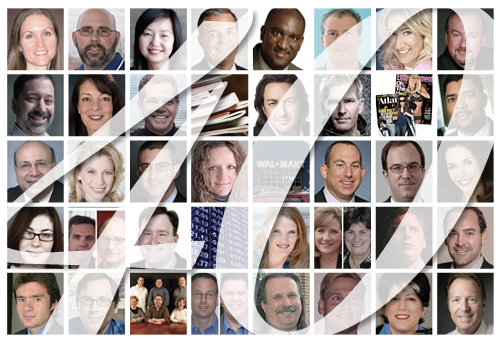 The FOLIO: 40—our annual list of industry innovators and influencers—was officially unveiled today. We call it the oldest, most comprehensive and most distinguished compilation of its kind. Because it is. Obviously, it's not an all-inclusive affair; rather, it's roughly the result of two months of meetings, scouring notes, archives, old issues of FOLIO:, Wiki-researching, more meetings, spirited reply-all emails, paring down, another meeting, some brushing up on profile writing, then the actual profile writing, editing, copyediting. And, then, at some point, we get to this.
And, unlike other industry lists—perhaps unfairly—ours is Adam Moss free! (Though I'd admit that not including someone from New York magazine or its nymag.com juggernaut was one of our biggest oversights this year).
But, as every magazine editor knows, that's the beauty of lists. They're a jumping off point for a nuanced and overarching reflection on a particular slice of an industry. Or something.
So, let the commenting—and requisite arguing—begin!
Meet the Author
---