2007: The Year in Magazines

Another wild one.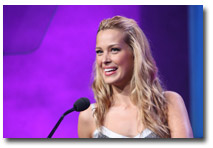 Every year, it seems, is another wild year for magazines. 2007 was no different. We had a generous serving of launches both high profile (Portfolio is here! Portfolio is here!) and low (Cocktail Weekly); some executive shuffling (the celebrated Cam Bishop out at Ascend); billion-dollar deals (two in a 45-minute span in December); requisite print shutterings (Goodbye Infoworld! Adios, Premiere!); and a supermodel whose trouble with a teleprompter nearly derailed a "Magabrand" luncheon designed to celebrate what launched her career in the first place: magazine covers.
The highlights and lowlights of another predictably unpredictable year:
JANUARY
The sale of the beleaguered men's magazine Giant to Radio One is finalized. The not-so-giant price tag? $270,000.
Having cut four titles from its portfolio in October, Future U.S. shutters Future Music, a consumer publication for computer-wielding musician nerds. Undeterred, the company continues to explore "launch initiatives."
"I'm From Rolling Stone," MTV's low-rated reality show starring Jann Wenner, debuts.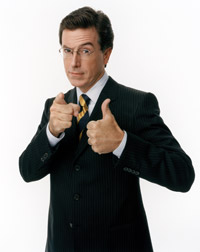 Another round of layoffs and restructuring at Time Inc. claims 289, as the company asks volunteers across multiple departments to walk the plank. Says editorial director John Huey: "We're not changing what we stand for at Time Inc., but we are changing much of what we do—and how we do it." Says Stephen Colbert on the Colbert Report: "You no longer need a staff of seasoned, credible journalists."
VNU changes its name to the less-syllabled Nielsen.
Bauer announces Cocktail Weekly—a publication aimed at "women in their 20s"—will join its Englewood Cliffs, New Jersey stable alongside In Touch and Life & Style in September.
Wired rolls out a redesign.
Time Inc. sells its Time 4 Media and Parenting groups—and their 18 magazines—to Bonnier for a reported $225 million. Says CEO Ann Moore, who once referred to the magazines as her children: "I am very pleased to have found the right buyer, one that will be able to nurture their specialized titles." Nora McAniff, a 25-year Time Inc. vet, is out as COO.
FEBRUARY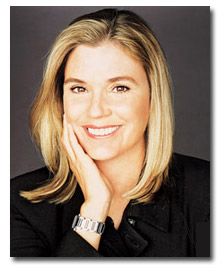 Over herb and peppercorn crusted chicken, ex-Reader's Digest Association chairman and veteran publisher Tom Ryder and legendary Harper's editor Lewis Lapham are given Lifetime Achievement Awards.
Ex-Seventeen editor Atoosa Rubenstein, on the launch of Atoosa.com: "What I want to do is gather my tribe the ones reading Seventeen, and the ones who were, and grew out of it." She calls them, naturally, "Alpha Kitties."
Dennis Publishing puts Maxim, Blender and Stuff on the block. TechTarget pulls itself off the block after failing to get the $600 million it was looking for—and files for an I.P.O.
American Media Inc. tells shareholders it will miss yet another financial filing, costing the company up to $1,375,000.
MARCH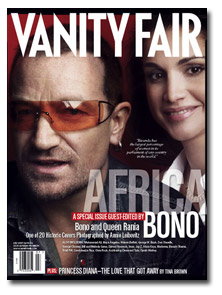 IDG's Infoworld shutters print, goes Web-only.
The revival of Mad competitor Cracked crumbles, and owner/entrepreneur Monty Sarhan shuts down the magazine.
After failing to find a buyer, Hachette folds Premiere, making it a Web-only property.
Bono edits Vanity Fair's May issue on Africa. Says editor Graydon Carter: "It won't be preachy. The articles won't be policy papers. It will be a very nuanced look at Africa."
Time unveils its historic redesign featuring a teary-eyed Ronald Reagan on its cover.
Life magazine is dead. Time Inc. says it will shift what's left of Life online, with plans to launch "a major portal to put its entire collection of 10 million images online … made available to the public for personal use at no cost."
Meredith kills off Child, resulting in 30 job cuts.
Former Fairchild president Mary Berner takes over at Reader's Digest, sparking an editorial exodus of Berner's former Conde Nast colleagues joining her in Westchester.
Veronis Suhler Stevenson buys Advanstar for $1.15 million. Err, billion.
Sad news out of Boston: Robert Krakoff, b-to-b media veteran, Nielsen Business Media CEO and longtime friend of FOLIO:, dies suddenly at 72.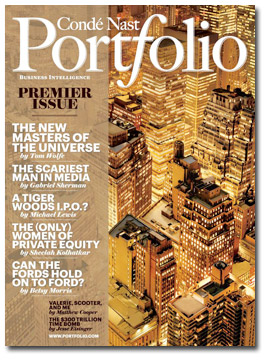 APRIL
GQ's alcohol advertisers pull out of the magazine's Lindsay Lohan issue. Why? With the exception of the French Quarter, she's not legal.
Rolling Stone rolls out what will be the first of roughly 47 40th anniversary editions published in 2007.
The bids for Primedia—including one from Bono-backed Elevation Partners—fall below its reported $1 billion asking price.
Time Inc. shutters Teenpeople.com six months after whacking the print version.
After 20 months of unbridled anticipation, Portfolio, Conde Nast's $100 million business magazine, finally launches.
COMING UP
Thursday, Dec. 27: May-August
Friday, Dec. 28: September-December
Meet the Author
---