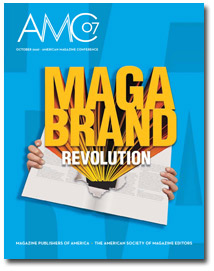 Every year, it seems, is another wild year for magazines. 2007 was
no different. We had a generous serving of launches both high profile (Portfolio is here! Portfolio is here!)
and low (Cocktail Weekly); some executive shuffling (the celebrated Cam
Bishop out at Ascend); billion-dollar deals (two in a 45-minute span in
December); requisite print shutterings (Goodbye Infoworld! Adios, Premiere!);
and a supermodel whose trouble with a teleprompter nearly derailed a
"Magabrand" luncheon designed to celebrate what launched her career in
the first place: magazine covers.
The highlights and lowlights of another predictably unpredictable year:
PART I: JANUARY-APRIL
PART II: MAY-AUGUST
SEPTEMBER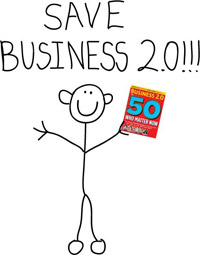 After weeks of speculation a grassroots movement undertaken by some of the magazine's Facebook users to save the struggling magazine—not to mention a "serious offer" from competing Inc. and Fast Company publisher Joe Mansueto—Time Inc. officially folds Business 2.0 into Fortune. Editor Josh Quittner, an honorary member of the Save Business 2.0 Facebook group, is reassigned.
OK! relaunches its Web site to compete with TMZ. OK!'s launch advertiser? TMZ.
Vogue wins FOLIO:'s first-ever fall fashion issue weigh-in, lumbering into the Red 7 mailroom at 4.88 pounds.
The Wall Street Journal announces it will launch a monthly magazine in 2008 called Pursuits.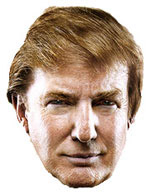 Donald Trump partners with Ocean Drive publisher Jerry Powers and Niche Media's Jason Binn to re-re-relaunch Trump magazine.
At the FOLIO: Show in New York, Esquire's David Granger laments the fact that he is "still editing a magazine," and finds inspiration in the margins. [Watch the exclusive VIDEO here.]
In a dramatic, ugly move, Cygnus Business Media cuts all employee salaries by 7.5 percent, puts all hourly workers on a 37-hour workweek, and cuts the base compensation of "senior managers." Observers speculate the company is trying to fix the books for a future sale.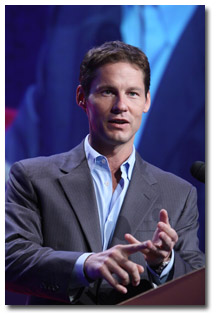 OCTOBER
Sports Illustrated and ESPN trade popular columnists Rick Reilly and Dan Patrick, underscoring their increasingly bitter rivalry over talent recruitment.
500 magazine executives descend upon the Boca Raton Resort & Club in Florida at the American Magazine Conference to talk branding, specifically, "Magabrands," the unfortunate tagline coined by Men's Health editor and AMC chair David Zinczenko—a magabrand himself.
Following the rock band Radiohead's controversial decision to let its fans pay what they want for a new album, Decatur, Georgia-based Paste magazine allows subscribers name their own price. A week later, Premiere Guitar magazine lets their subscribers do the same.
Esquire North, the $8.5 million "ultimate bachelor pad" and advertiser show-house, opens for party-business in Harlem. [Watch the exclusive VIDEO here.]
Time Inc. forms an entertainment group.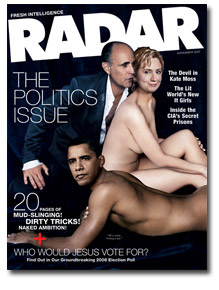 Radar spoofs Vanity Fair's now-infamous Tom Ford cover (featuring nude actresses Scarlett Johansson and Keira Knightley) with a photoshopped version starring Barack Obama, Hillary Clinton and Rudy Giuliani. The publicity stunt works: it gets airtime on, among other things, The View and Conan O'Brien.
Page Six, New York Post's venerable gossip sheet, relaunches its once-failed magazine as a Sunday newspaper insert. News Corp.'s Rupert Murdoch, the Post's owner and newly-ordained owner of Dow Jones, plans a monthly magazine for the Wall Street Journal, too.
NOVEMBER
CMP CEO Steve Weitzner exits his post to become head of international M&A and business development.
The Atlantic Monthly celebrates its 150th anniversary with a star-studded party in New York. The party planners, though, decide to hold the event in a theater, reserving the "stage" for VIPs and the rest of the venue for NIPs. Awkward.
Conde Nast announces the shuttering of 106-year-old House & Garden. Unlike other shutterings, the Web site will not be saved.
The New York chapter of the National Organization of Women threatens to protest and boycott New York magazine for its long-time acceptance of back-of-the-book escort ads. Less than 24 hours later, the magazine says it will no longer accept the ads. The Village Voice criticizes New York for caving.
The "Internet" is blamed for the failure of Access Intelligence's Cable World, which folds. The music also stops for Tango, which goes Web-only.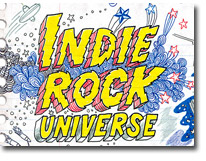 Tobacco maker R.J. Reynolds announces that will not advertise in print magazines in 2008. Vanity Fair, which accepts R.J. Reynolds' ads, is nonplussed. Meanwhile, R.J. Reynolds is sued by eight states over a nine-page sponsored spread in Rolling Stone magazine which the attorneys general say violates a 1998 agreement to not use cartoons to sell tobacco. R.J. Reynolds says the cartoons were Rolling Stone's idea, and the company did not see or approve the spread before it was published. Rolling Stone is mum on the issue.
After a four month investigation, The New Republic finally retracts the columns published under its formerly anonymous "Baghdad Diarist," Scott Thomas Beauchamp. Editor Franklin Foer pens a 7,000-word non-apology apology.
Three top ad executives are fired at Johnson publishing, home to Ebony and Jet. The reason? Declining ad sales.
New York magazine reporter Jada Yuan gets high with Snoop Dogg.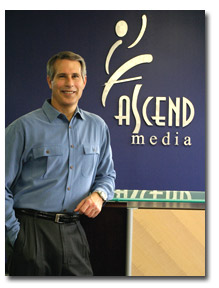 DECEMBER
Consumer Reports surpasses 3,000,000 paid subscribers to its Web site.
A pair of billion-dollar magazine deals—Gemstar-TV Guide to Macrovision for $2.8 billion and U.K.-based Emap to Bauer for $2.3 billion—stir up what has been a relatively quiet few months for M&A. The Gemstar deal, in particular, is met with continued speculation that the print version of TV Guide would eventually cease to be publish. Fred Amoroso, Macrovision's CEO, doesn't exactly embody the picture of confidence when asked what his plans are for the magazine: "I don't have a deep background in that area."
Award-winning trucking magazine Roadstar is shuttered. The reason? Truckers are increasingly paying at the pump, eschewing the truck stop sales clerks and thereby the kiosks where the magazine is freely distributed.
Cam Bishop, Ascend Media CEO, is ousted—more dramatic restructuring to what was once a rising magazine company, and a cautionary tale to publishers everywhere.