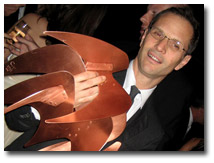 Every year, it seems, is another wild year for magazines. 2007 was no different. We had a generous serving of launches both high profile (Portfolio is here! Portfolio is here!) and low (Cocktail Weekly); some executive shuffling (the celebrated Cam Bishop out at Ascend); billion-dollar deals (two in a 45-minute span in December); requisite print shutterings (Goodbye Infoworld! Adios, Premiere!); and a supermodel whose trouble with a teleprompter nearly derailed a "Magabrand" luncheon designed to celebrate what launched her career in the first place: magazine covers.
The highlights and lowlights of another predictably unpredictable year:
PART I: JANUARY-APRIL

MAY
Time's 100 Most Influential People list includes Borat, Bin Laden, Obama—and, thankfully, not "You."
Adam Moss, New York magazine's editor, cleans house at the 2007 National Magazine Awards, snagging five Ellies. The evening is otherwise notable for Vanity Fair editor Graydon Carter's acceptance speech during which he refers to the M.I.A. Christopher Hitchens' nether-regions: "The back, the crack and the sack."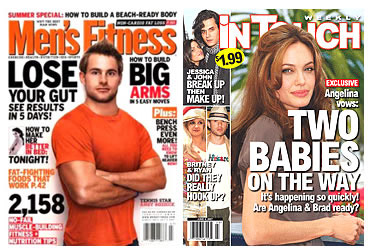 Men's Fitness puts tennis player Andy Roddick on its cover, and promptly gives him Rafael Nadal's biceps. Roddick writes on his blog: "Little did I know I have 22 inch guns and a disappearing birth mark on my right arm. I saw the cover for the first time when I landed after Rome. I walked by the newsstand in the airport and did a total double take. I can barely figure out how to work the red-eye tool on my digital camera. Whoever did this has mad skills." Furious, design consultant Mary Anne Bulter resigns. Meanwhile, In Touch photoshops Angelina Jolie's arms on its cover. Editor Richard Spencer is unapologetic: "You're right, we softened those veins. The arm was very, very veiny … I think they can forgive it for the cover—unless it is a story specifically about their body. This was about her plans to expand her family."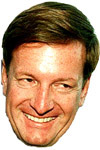 Source Interlink Companies, a magazine distributor controlled by supermarket magnate Ron Burkle's Yucaipa Cos., acquires Primedia Enthusiast Media for $1.2 billion in cash.
Conde Nast unveils its "Point of Passion" trade campaign, featuring celebrities in typical magazine reading situations, like, for instance, Richard Branson reading Wired on a spaceship.
Vanity Fair unveils the Bono-edited issue, and its 20 Annie Leibovitz-shot covers.
PC World editor Harry McCracken resigns after new PC World CEO Colin Crawford reportedly nixes an opinion piece called "Ten Things We Hate About Apple." McCracken returns to his position a week later. Crawford is removed as CEO and is returned to his pre-CEO position as EVP of online.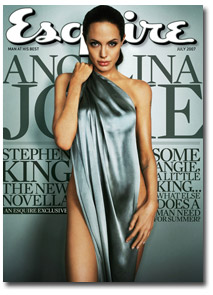 JUNE
In a massive restructuring, CMP closes three magazines, lays off 200 and refocuses efforts on digital media.
Slate's Timothy Noah calls the Tom Junod-penned Angelina Jolie profile in Esquire the "worst celebrity profile ever written." Junod calls Noah a disgruntled Yalie.
To combat rising postal rates, The Nation asks its readers for a half-million dollars. They oblige. Eventually.
In the span of a week, Summit Business Media acquires the $33 million Wicks Business Information and the $15 million Agent Media.
JULY
Bruce Wassterstein sells American Lawyer Media for a whopping $630 million.
Jane magazine folds. The magazine's exiled namesake and founder, does not hide her disdain for the magazine's direction under editor Brandon Holley, who took over after Pratt was reportedly forced out.
Bauer decides to trash Cocktail two months before it's served.
Mediabistro.com, on and off the block for over a year, is sold to Internet.com owner Jupiter Media for the shockingly high price of $23 million.
Hearst pays over $100 million for UGO.com, an online entertainment site that caters to the coveted 18-to-34-year-old male demographic.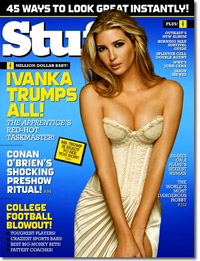 AUGUST
Led by ex-Wenner Media executive Kent Brownridge, Quadrangle Capital Partners buys Dennis Publishing's U.S. properties Maxim, Stuff and Blender, forms the men's-centric Alpha Media Group, and promptly stuffs Stuff into Maxim. Maxim editor Jimmy Jellinek is stuffed, too, replaced by ex-Men's Journal dude Jim Kaminsky. Kept out of the sale: Felix Dennis' baby, The Week.
FOLIO: publisher Red 7 Media is named fastest growing publishing company on the Inc. 5000.
NEXT UP:
Friday, Dec. 27: September-December