As publishers expand their custom sales and marketing services offerings, the best sales products are the ones that highlight a brand while simultaneously solving the execution challenge a manufacturer would have if it attempted its own content marketing campaign. In that sense, the more creative a publisher can get with its marketing services, the better. Yet, this very opportunity can also be a challenge if a publisher lets its services offerings spin out of control. But distinct service packages are a great way to help a customer conceptualize how it wants to bring its products to market. Here are two examples of services offerings from two very different organizations.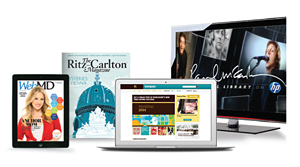 Company: McMurry/TMG
Service: Content Velocity
Brands are publishers, too, as the saying goes, but most aren't very good at it. Many times they simply want to tell a story. Other times, a more dedicated content production process is needed. McMurry/TMG created its Content Velocity service for the latter. The company will set up a dedicated newsroom to produce content in "real time" for a client. Beyond a campaign, this service is a longer-term commitment designed to engage customers on the open Web and in social media and ultimately pull them through the conversion funnel.
"We're helping a brand have that direct presence," says Matt Peterson, McMurry/TMG CEO. "As a key ingredient of that we have to build and engage audience where they are—with one of the main goals of driving them back to that owned space the brand has created."
The service sets up a media team including content creators, social journalists, graphic designers and editors who are on the front lines representing the brands—essentially creating an pop-up newsroom for the client.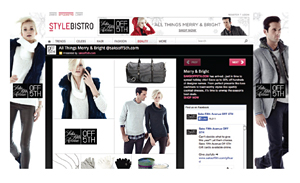 Company: Livingly Media
Service: Sponsored Galleries
One of the goals of native advertising or custom ad programs and products is to embed the advertising within the publisher's content stream. A prerequisite of this process is closely tying the ad—in design, format and content—to the surrounding editorial. The sweet spot is taking a recurring editorial product and retrofitting advertising content into it. In other words, the publisher would be producing the content anyway, but it's working with a client to enhance or repurpose the section with sponsored content. The ideal is turning an ad into something valuable enough for readers to engage with as if it were standard editorial fare.
Livingly Media is taking this approach with its Sponsored Galleries service, which leverages existing edit content packages—curated and annotated photo galleries, lists and trend pieces—and models advertising content after them. "The key element of that is the content is being placed into the general flow of the normal website," says Tony Mamone, co-founder and CEO of Livingly Media. "That's the native element of it. It's not interruptive, it's front-and-center."
In November, Livingly Media site StyleBistro partnered with Saks Fifth Avenue Off 5th to develop an ad product that features Saks clothing in a gallery-like experience similar to what the site curates for other editorially-based fashion spreads. The editorial content within the gallery is also written by the site's editors.
The service also leverages the company's custom-built content publishing platform, a key ingredient in Livingly's ability to create the sponsored content modules for clients.