The First Annual EXPO Elite

FOLIO: sister mag EXPO recognizes leaders in the show industry.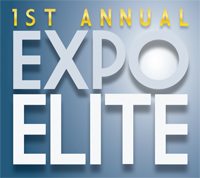 Welcome to the first annual EXPO Elite, our list of some of the most distinguished show and event executives in our industry. In compiling this list, we looked for success stories from show professionals who have developed unique and forward-thinking strategies within their organizations. At the same time, we also cast a wider net for folks who have an ongoing and positive influence on the market-as insiders or from markets that intersect ours.
We're emerging from a very tough period in our industry, and all of these profiles underscore a determined and creative approach to business development which we hope will provide some inspirational direction for us all.
The list is meant to be a celebration of the entrepreneurial spirit that pervades the event business, and going forward we expect the list to grow-because as we all know, there are innumerable stories from our industry just like these. We hope you have as much fun reading it as we did compiling it.
For the full list of winners, click here.
Meet the Author
---