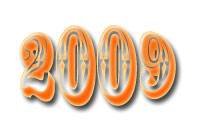 It's that time of year again! A time when the media industry boldly looks into its proverbial crystal ball to cast 2009 predictions. Will the economy recover? Which magazines will survive? Which will fail? Which will go online-only? Will Obama save us all?
We asked a diverse cross-section of the magazine/media industry—publishers, editors, dealmakers, designers, bloggers—for their predictions.  Not surprisingly, perhaps, some said the magazine industry in 2008 was so incredibly depressing that they didn't dare predict the grim year ahead.
Others, though, dared.
So here they are, your 2009 magazine and media predictions—all 117 of them, (mostly) unedited and unabridged, and in no particular order:
NAME: Andy Cohn
TITLE: VP and group publisher, Fader Media
2009 PREDICTION(S): Five out of every 10 magazines and newspapers will go out of business, scale down their frequency or move entirely to the Web.  This will not just be survival of the fittest, rather survival of the most willing and able to adapt to the changing media paradigm, and throw all of the old rules out the window.
    
NAME: Frank Anton
TITLE: CEO, Hanley Wood
2009 PREDICTION(S): In a nutshell: more of the same, but worse. In other words, the economy will weaken further putting pressure on all operations of all media businesses, including for the first time (for us) trade shows. The balancing act of funding electronic media development and sustaining a legitimate print business will continue, and the tightrope will seem even thinner and positioned at an even scarier height. M&A activity will largely cease and deals that get done will be done at heretofore low multiples.
Media companies will have less luck than GM when they seek a federal rescue plan, even though media executives will not arrive in D.C. on corporate jets and have not lost pages to Japanese publishers.
My Steelers will win the Super Bowl; my Pirates will easily set the record for most losing seasons in major league baseball history; my daughter who's graduating from college in May will get a job but will nonetheless require parental bailouts.
NAME: Keith Kelly
TITLE: "Media Ink" columnist, New York Post
2009 PREDICTION(S): Bankruptcy becomes the new black for media companies that were financed by heavy debt. More closings of magazines and newspapers and more survivors clinging to the online world as a life boat.
Fundamental problem of the digital age vs. print. While the gross numbers grows, advertisers still don't invest in all the niche products with anywhere near the level of support that they once had for old mainstream media. By the second quarter of 2009, new media will have joined old media in the recession, which will be longer and deeper than any we have known.
Finally, ad supported media that survive by year end will do so because of one underlying reason: it makes people buy stuff again. But it will be 2010 before we see ad volume rising again.
NAME: Bob Sacks
TITLE: president/publisher, Precision Media Group
2009 PREDICTION(S): 2009 will be notable for several special distinctions. It will include some obvious moments like the ascent of the largest public works program in 70 years and some of the not-so-obvious moments as the year that e-paper finally got the respect and understanding it deserves.  The introduction in early 2009 of the Plastic Logic full sized, touch screen, E-reader will be the forerunner of this recognition.
2009 will be the year that traditional print media looks in the mirror and says, "Hey my newsstand circulation looks awfully bloated; I think I should go on a serious returns diet."
2009 will be the year of the demise of some cherished and venerable old printed friends and the rise of some exciting great upstarts. Some of those upstarts will be on fibrous substrates and some will be totally digital editions. What will be unique will be that those digital editions will be designed solely for the platform that they live in and not be PDF replications of a squire peg in a round hole. When that happens the digital edition leaves adolescence and enter its next growth spurt.
Lastly, in 2009 Samir Husni, a.k.a "Mr. Magazine," will admit that BoSacks has been right all along. And yes, in 2009 BoSacks will send out the 14,500th edition of the oldest known e-newsletter on the planet.
NAME: Reed Phillips
TITLE: managing partner, DeSilva + Phillips
2009 PREDICTION(S): From what I'm seeing in the marketplace, I believe (unfortunately!) that 2009 will be a major shake-out year for the magazine industry where we'll see a meaningful thinning of the ranks. The combination of the severe recession and the ongoing shift of advertisers and readers to the Internet will cause owners of magazines to reassess both their cost structures and their long-term viability.
NAME: Lance Ulanoff
TITLE: editor-in-chief, PCMag.com, PCMag Digital Network
2009 PREDICTION(S): 2009 will go down in publishing history as the year of "the great contraction," when dozens of magazines either cease print publication or literally shrink in size (see Rolling Stone in 2008). Magazines that do survive will launch an endless stream of gimmicks: tear-out pages that double as origami templates and pages made from rice that disintegrate when exposed to water. Content Web sites will also experience some contraction next year—though not at print sector-levels. But ultimately, digital media outlets will, by the second half of 2009, return to pre-2008 growth rates.
NAME: Harry McCracken
TITLE: editor, Technologizer.com
2009 PREDICTION(S): The year at its ugliest will be at least as ugly as 2008—there will be multiple examples of print brands we all know downsizing themselves into irrelevance or exiting dead-tree publishing altogether, including a shocker or two. Many companies will cut so deeply that their best people will choose to abandon ship, leading to a brain drain that will make things even worse.
But after all the bloodletting, others will get their act together and start doing some things that are both interesting and successful online, including community ventures along the lines of BusinessWeek.com's Business Exchange (which—full disclosure—I'm participating in). 2009 will also be just fine for journalists with strong voices—some of who will ply their trade at established companies, and others of who will go it alone.
Making strategic alliances with smart companies and individuals will be more important than ever, since it'll be more obvious than ever that it'll be impossible for even the healthiest brands to build everything on their own or be all things to all people.
NAME: Steven Kotok
TITLE: General Manager, The Week
2009 PREDICTION(S): Many more magazines will lower rate base, reduce frequency, and rebrand in some way. Many of these magazines will also reduce reliance on subscription agents, start charging more meaningful subscription prices, and revive their subscription revenue streams, relying less on advertising.
Companies will drop the conceit of going online-only and just start folding unprofitable titles.
Lots of things nobody predicted will occur.
NAME: Emily Gordon
TITLE: editor-in-chief, Print; founder, emdashes.com
2009 PREDICTION(S): The good, the bad, and the Ghost of Media Future: Newspaper veterans will unite to create the greatest online resource of all time and overthrow all the sites that put them out of business. Newsday (snappy URL, right?) will rise again as a megasite that dwarfs other news aggregators. PR and journalism will merge to become flackalism. Someone will design an online course called "Multimedia for Magazine Editors in Five Minutes a Day" that will make that someone a whole bunch of money; why not you? Professional bloggers nationwide will unionize, with the encouragement of President Obama and Mayor Bloomberg, and demand full benefits and reasonable work conditions. Readers of long, focused stories online will get tired of scrolling and pay for well-designed paper versions—even more for signed copies from the right authors. (This I can prove.) And someone's got to start paying for the Internet, maybe with a package subscription to favorite sites, which would come, Salon Premium-style, with magazines, music, party invitations, and meaningful community privileges.
NAME: Melissa Walker & Anne Ichikawa
TITLE: co-founders, iheartdaily.com (former ELLEgirl editors)
2009 PREDICTION(S): With only a couple of mass teen titles left in print, former teen magazine editors are forced to grow up. And change industries. Sigh. Plus, Peter Shankman's HARO (helpareporter.com) becomes a must-use for all major media outlets (and minor ones too).
NAME: Dylan Tweney
TITLE: Senior Editor, Wired.com
2009 PREDICTION(S): In 2008, an amazing 335 new magazines launched, despite looming economic storm clouds. In 2009, we'll see even more magazine startups, as entrepreneurs with funding (or un-maxed-out credit cards) seize the twin opportunities of cheap journalistic labor and lower competitive barriers to start up publications of their own.
Many of these entrepreneurs will come from the swelling ranks of laid-off journalists. But there's a catch: Most of these magazines will never see print. They'll be online-only publications, aggregators of interesting stories, pictures and miscellany—the original definition of "magazine"—along the lines of Harper's or its more modern analogue, The Huffington Post.
It will be several years before any of them see profits of any kind, as 2009 will be a very, very difficult year for advertising-supported businesses of all kinds. Anyone launching a publication in 2009 better have deep enough pockets to ride out a year or two of very thin revenues.
NAME: Jessica Sibley
TITLE: worldwide publisher, BusinessWeek
2009 PREDICTION(S): As the adage goes: never waste a crisis. Events in 2008 have created an influx of really smart, motivated people with time on their hands. In 2009, we'll see the creation of new business models, as well as new ways to approach reader engagement. Traditional media will rally around mobile, video, and social networking—driving continued growth—and proof of performance media metrics across all platforms will be even more critical.  
I'd wager that the Dow and S&P 500 will end the year 2009 in positive territory and, importantly, that Lance Armstrong will win the Tour de France!
NAME: Rex Hammock
TITLE: Founder, Hammock Publishing; blogger, rexblog.com
2009 PREDICTION(S): Last year, I was a wimp and tried to joke my way out of making legitimate predictions. Because I was joking, I made an off-topic prediction that the Tennessee Titans would have a  14-2 season. Fortunately (with two games in the season to go), that was my only prediction that even came close.
For 2009, I'm going to really, really try hard, to make some serious predictions—and am not going to skip any sports predictions as I don't won't to ruin my record:
1. I think magazine advertising outside the auto and finance categories will pick up sooner than most people expect. It won't be dramatic and it may be down year-over-year, but I think it will begin to tick upward from around April through the end of the year.
2. I predict that when it comes to business-to-business media, there will be steady, if not dramatic continued growth in online revenues. On the consumer side, there will be growth, but nothing stellar. B2B media and marketers are finally discovering some online strategies that solve specific business challenges and produce measurable results—lead generation, for example.
3. B2B media Web sites will integrate lots of "social networking" features, although not many of them will work as the magic of online community is not in the setting up, but in the hosting and nurturing. I must admit, however, that the folks here at FOLIOmag.com have convinced me that some of these sites will work. I think B2B companies with events that have lots of interaction among attendees—like the FOLIO: Show—will do better with such networking sites than will those whose events are pure trade shows. Like FOLIO:, I expect most of these sites will be on the Ning platform.
4. This is a self-serving prediction as I run a company that does both custom publishing and online social media marketing for clients, but here it is anyway: Bigger media companies will be looking to companies like Hammock Inc. and other customer publishers to outsource and partner with on print and online projects. The reason? The economic meltdown of the past few months has caused media companies to cut back to their core competence. When the economy turns up, there will be little desire to add to the overhead. Also, the whole "social media" competence is missing from most media companies. (I'll skip the part about providing my phone number.)
5. Online, media companies are going to do less experimentation around the edges—and focus rather on what they know works. Therefore, I expect we'll continue to see media companies launch blogs and video properties focused on the natural niches of their markets. They won't, however, be diving seriously into strategies that involve platforms like Twitter except as a means to support other activities.
NAME: Jim Louderback
TITLE: CEO, Revision3
2009 PREDICTION(S): Magazines will suddenly realize that only video will save their businesses, and will begin to flood their websites with a deluge of bad video.  Huge numbers will be reported, as tiny auto-play players get slapped onto every Web page—but no one watches.  By the end of the year, the phrase "a face made for radio" will be supplanted by "a face made for print."
NAME: Jon Fine
TITLE: columnist, BusinessWeek
2009 PREDICTION(S): Just did a column about this. You can find it here.
 
NAME: Aaron Gell
TITLE: former executive editor, Radar; president, American Society of Shit-canned Media Elites
2009 PREDICTION(S): The downturn will accelerate for established companies, but it will be accompanied by a huge flowering of small, Web-based media enterprises as, one by one, all these newly downsized creative types finally crawl out of bed and fire up their Macs. Meanwhile, David Pecker's reign of terror will end; bloody turf battles will break out in Starbucks as freelancers go to war over their favorite club chairs, and ASSME will move to a larger party venue, like the Garden.
NAME: Paul Conley
TITLE: owner, Paul Conley Consulting
2009 PREDICTION(S): As I wrote on my blog a few days ago, it seems clear to me that the B2B publishing industry as we know it is about to collapse. I expect bankruptcies. I expect the collapse of some of the weaker and more debt-ridden companies in the business—both legacy print companies and some of the newer Web-only companies. I expect content marketers to begin buying well-established brands from troubled publishers at fire-sale prices. I see more layoffs and lower ad sales—particularly through the first quarter.
NAME: Mark A. Newman
TITLE: editor-in-chief, Southern Breeze
2009 PREDICTION(S): It's going to get BAD! Really bad! With news coming out every day that this magazine is laying off folks and that publishing company is going under, now is the time for all hardworking editors, art directors, etc. to keep their heads down and try not to draw attention. Refuse raises or promotions for the time being in order to preserve your own neck. It's scary out there as every one of us is on the chopping block. In the meantime, give everyone you know a magazine subscription for Christmas. There will be many talented publishing pros who will go into new professions entirely …o r at least marry well! The magazine world will not be back where it was so we're all going to have to learn to adapt. Good luck!
NAME: Clay Hall
TITLE: CEO, Aspire Media
2009 PREDICTION: Magazines will embrace video in a big way now that it's clear to all that we must become multi-platform media companies. We are now (single digit) years away from a mash-up of the Kindle and iPhone and the Obama administration's focus on technology and infrastructure building assures that ubiquitous Wi-Max is not far off. With a mash-up of the Kindle and iPhone, and nationwide Wi-Max broadband coverage, we won't be able to justify the cost of ink on paper, and multimedia digital magazines will be our salvation.
NAME: Laurie Henzel
TITLE: publisher/creative director, Bust
2009 PREDICTION(S): I predict that Kindles will be found to cause cancer and thus magazines will make a comeback, prompting graffiti artists to create Skull/Kindle art on the city streets.
NAME: Dave Bunnell
TITLE: editor-in-chief, Eldr
2009 PREDICTION(S): As the economy recovers we'll find ourselves in a very different world. Luxury items and the advertising associated with them will plummet as even people with the money won't want to identify with anything that smacks of conspicuous wealth. Being cool, however, will be stronger than ever. Look for a wrath of hip new technology products, and I'm not just talking about a wearable iPhone. Innovation will explode in all areas–at home, the office, and at play.  By fall, new magazines will start popping up like rabbits as publishers take advantage of the much lower production, paper and creative costs resulting from the sudden disappearance of high-end mainstream publications. Many of these cool new pubs will be "zine-like" companions to on-going, larger Web sites.   
NAME: Greg Brown
TITLE: editorial director, Moneynews.com
2009 PREDICTION(S): Pain. Big pain. The U.S. economy will recover, but that means so will China, so paper and freight costs will resume their long-term upward move, pressuring margins as ad buyers continue their walkout to pay-on-click, niche online audiences. The written word is alive and well, and niche print pubs with wealthy, older readerships should do fine for now. So should narrow, new interests like gaming magazines. General interest, broad news and feature-driven magazines, however, are just backwards over a fence against the economic forces we all face. It's really not about the journalism, or even about the medium. It's about the money, as usual.
NAME: Angel Sepulveda
TITLE: executive director, Terra.com
2009 PREDICTION(S): Wow, 2009!!!!! We have the first African-American president, a VERY diverse cabinet and a bad economy. Anything could happen. But the one thing I hope for is that the American people will come together as one to get this nation back to where it used to be. If there is something we do best, it is that! It's a brand new day for all of us, a new beginning. But a chance of a lifetime to get things right and start over again. I would love to see more Latinos in major roles in Hollywood blockbusters, on primetime TV and all over the NBA, more of us in MLB! And who knows perhaps the NFL and NHL. We have gotten better at it, but come on!
NAME: Lori Rosen
TITLE: president, the Rosen Group
2009 PREDICTION(S): Full circle: At the end of the first quarter marketers will realize that they need to start marketing again.  They'll go back to magazines; spend money;  and demand merchandising and events in return. Then the magazines will hire us back to publicize their brands.
Media coverage: The New York Times will not do a full page feature on Conde Nast. Publishing divas will hibernate in 2009 and return in full force in 2010.
NAME: Hamilton Nolan
TITLE: blogger, Gawker
2009 PREDICTION(S): I predict 09 will be the year when J-school applications finally start going down. I also predict a lot of former or aspiring magazine employees will go into drug dealing. Temporarily.
NAME: Patrick W. Gavin
TITLE: editor, FishbowlDC
2009 PREDICTION(S): I predict that the Obama administration will prove more frustrating to journalists than the Bush administration. I predict that Jake Tapper will work very hard to move past his poetry writing days. Ana Marie Cox will have four different jobs. Howard Kurtz still won't ask me to appear on "Reliable Sources." The new and improved "Meet" host will stop dancing on the "Today" show. Barack Obama and Fox News will share an oddly friendly relationship. Glenn Reynolds traffic will increase by 30 percent. Matt Drudge will link to Politico articles 5,142 times. And the Washington Post will continue to try their hardest.
NAME: Cable Neuhaus  
TITLE: editorial director, Newsmax
2009 PREDICTION(S): The strong will grow stronger.  Wait, what the heck am I talking about?  There are no strong magazines anymore.  Today, the mission is survival—hunkering down, rethinking editorial, production, and distribution models. Unfortunately, we'll see lots more layoffs and the hiring of inexpensive, part-time (read: junior-level) employees. And magazines relocating to less expensive digs.  And conversion smaller trim sizes.  And crummier paper stock. And, unfortunately, less lavish presentations overall—which is a terrible, terrible thing to contemplate because, after all, it's presentation that sets fine magazines apart from newspapers, newsletters, and websites.  In sum, 2009 will be brutal.  But beyond that, the survivors will probably be OK—only different from what they were before the economy imploded.  
NAME: Kyle du Ford
TITLE: A&E editor, Examiner.com; freelance writer
2009 PREDICTION(S): Thirteen guaranteed 100 percent accurate predictions or your money back!
1. "Sitting at home with a laptop and Google" will replace travel writers.
 
2. Staff writers will replace freelancers, except the staff writers will all be freelance contract workers.
3. Net 240 will be the new Net 90, which should've always been Net 30.
4. Paper costs? Nah, gas prices will hurt shipping costs, but it hardly matters seeing as how both will go down because no one has any ads.
5. Vogue's September issue will win Biggest Loser award (in terms of pounds lost compared to '07), prompting Ariel Foxman to give up his traveling trophy from Cargo (it was an eyesore at In Style anyway).
6. Steve Madden's promotion will ultimately hurt Bicycling. That is, the sport and the magazine.
7. Tina Johnson's leaving Women's Health will do the same, or Dave Zinczencko will get married and learn from his wife he can't edit a woman's magazine.
8. Radar will try to rise from the ashes once more, but first will relaunch as a Web site focusing on award season specials only.
9. Evangeline Lily will come visit me in my office. Though I may have confused this with my Christmas wish list.
10. Tom Cruise ramps up the crazy. Really, is he fooling anyone?
11. New show: Extreme Makeover: Foreclosure Edition watches bankrupt owners of McMansions try desperately to empty their homes of assets prior to foreclosure.
12. New York Times writer Alex Kuczynski finally finds someone else to live her life because she's too tired to live it herself.
13. To save production costs, The Biggest Loser, The Bachelor, Survivor, and American Idol team up and air on cable. The premise: Lose weight while on a desert island the winner gets to sing with Barry Manilow in a string bikini while vying for a rose. Winner dates Andy Baldwin for a week while being chastised by Simon Cowell.
NAME: Raymond L. Roker
TITLE: co-founder/publisher, URB
2009 PREDICTION(S): In 2009, just as they have already begun to, niche media companies will learn to play well with others. Former foes will share information on clients and prospects. Business acquaintances will form strategic alliances like the big boys. Sales teams will work between organizations and pitches co-produced. Instead of launching a thousand new platforms, niche media operations will share existing ones and cross pollinate. Magazines will bring blogs into the family as they both share audiences. The true power in numbers will be tested as partnerships and alliances finally allow the little guys some crucial critical mass. The question of what will work remains to be seen.
And lastly, magazines will stop italicizing their names, as they become true platform agnostic media brands, and not just print titles.
NAME: Simon Kelly
TITLE: COO, Story Worldwide
2009 PREDICTION(S):
1. Traditional Media will end before traditional advertising. The collapse is well under way. Consumers will need to get information elsewhere.
2. With nowhere to go, advertising will follow very quickly. Consumers won't care.
3. Story listening will become prevalent as brands realize they have to understand their story before they can start telling their story.
4. Social networking will continue to proliferate and P+G will not spend any more on ads on Facebook.
5. Clients will start to create their own private social media networks – as brands turn into media channels. Social media will lead the channel delivery as consumers become both information gatherers/givers and brand collaborators.
6. Large agencies will collapse (see point 2). They will try to drink from ever smaller (digital) pools and realize they have neither the skills nor the dexterity to compete.
7. Microsoft will marginalize MSN even further by its increased insistence that it's all about technology, not content.
8. Finally, an agency will create a story-listening and content measurement tool as CMOs are forced to act more like CFOs.
9. Ford, GM and Chrysler will merge in March, quit making cars in July and start making films by the end of the year.
10. None of the above will happen and something new will emerge unexpectedly, making a mockery once again of the current state of things and any attempt to predict the outcome. (this was my only accurate prediction from last year).
NAME: Cam Brown
TITLE: president, King Fish Media
2009 PREDICTION(S): 2009 will feature the greatest redirect in marketing approach that the media industry has seen since the explosive growth of cable television (and its subsequent usage opportunities that caused planning confusion in the 1980s and early 90s) . Looking forward, savvy marketers will broker deals with media companies not for reduced page rates or air time, but for their subscriber list – the more selects available, the better. Media companies will re-structure their sales teams, reducing the workforce of 30 and 40-something reps and elevating the most insightful marketers. This new staff will gain immediate credibility with advertising partners who will not view them as yet another new face pitching the same old story, but as a strategic marketer identifying the most targeted database possible from their circ files, and guiding the best practices for usage of that file. The story of targeted efficiency over reach, and reduced top line advertising revenue in exchange for a smarter, more collaborative client relationship, is the story of 2009 and beyond.
NAME: Gordon Plutsky
TITLE: director of marketing, King Fish Media
2009 PREDICTION(S):
• Custom Media, across all platforms, will be one of the few areas that will grow in revenue in 2009 thanks to two important trends:
Companies becoming publishers and producing their own content to talk directly to customers and prospects
The need for more measurable media and high ROI during a recession
• The continued growth of web casting, virtual trade shows and online video will take a significant chunk of revenue from trade shows and live events during 2009.
• The decline of the US auto industry will result in huge cut backs in print advertising from the big three, and several magazines will close as a result.  Local TV stations and newspapers will see big decreases in ad revenue as car dealerships close after GM kills Buick, Pontiac and Saturn and Ford also pares brands as part of a government bailout.
• Several IT publications will follow the lead of PC Magazine and abandon their print issue to reposition themselves as online and events brands.  They will thrive once all the print overhead is removed.
• Facebook will explode and become a "must have" for professionals in 34-54 age group who will continue to blur the lines between personal and business life.
• The big television networks will continue to become less relevant in the lives of Americans as they spend more time on niche cable networks and social media sites.  The 2009 fall season will produce zero new hits.  The continued penetration of DVR's will further erode their advertising base and they will have to make major cutbacks.
• A major US daily newspaper will fold its print edition and go digital only.
• Sarah Palin will write a book about her experiences during the 2008 campaign.  She will get a giant advance and it will go to #1 on the New York Times Bestseller list much to the dismay of New York Times.
• American Idol will see a strong decline in rating – over commercialization and bland contestants killed the golden goose.
NAME: Joe Pulizzi
TITLE: founder, Junta42
2009 PREDICTION(S): More and more media companies will shed unprofitable titles in certain verticals to stay profitable and solvent. This will open up opportunities for corporate brands to become the content providers for those industries.  I wouldn't be surprised if you started seeing corporate brands with some cash in the bank buy out small, niche media properties as they work to build out their content strategies.
Traditional media spend will continue to drop as corporate marketers will lean on web statistics for ROI. Marketers will take half of what they are pulling out of traditional and spend on content-driven activities, social media, and other more "experimental" media. Some "forward-looking" brands will see an opportunity to go back to targeted print activities, such as custom magazines and customer newsletters, to differentiate themselves from the barrage of email marketers.
NAME: Neal Vitale
TITLE: president and CEO, 1105 Media
2009 PREDICTION(S): The phrase I heard recently at a New York conference will, regrettably, describe 2009—"not bad" is the new "great."
Have a prediction or two to add? Send 'em to dylan@foliomag.com, or add them in the comments section below.