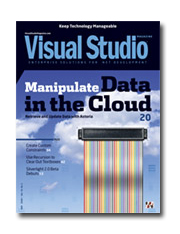 1105 Media has decided to shutter the print edition of Redmond Developer News and fold the content into Visual Studio magazine, the company said today.
As part of the move, RDN editor-in-chief Michael Desmond will transition to Visual Studio as content chief.  Also making the jump are RDN executive editor Kathleen Richards and news editor Jeffrey Schwartz.
It was not immediately clear is any layoffs were associated with the move. Desmond did not return a request for comment.
1105 will continue to produce the RDN Web site, reddevnews.com, the company said.
According to RDN's 2009 media kit, the magazine carried paid circulation of 25,000 and was published 18 times per year. Visual Studio has a circulation of 85,000.
Both magazines are part of the Redmond Media Group, which is a division of 1105's Enterprise Computing Group.