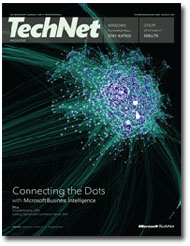 Chatsworth, California-based 1105 Media's Redmond Media Group has acquired the contract to publish Microsoft's MSDN and TechNet magazines.
In a note e-mailed to customers yesterday, former publisher TechWeb—a division of United Business Media—attributed the publishing change to Microsoft's "increased focus on Web content," which it said diverges from its "core business strategy moving forward."
TechWeb did not immediately return requests for comment.
According to 1105 Redmond Media Group president Henry Allain, Microsoft and 1105 are committed to the future of the magazines. "We're extremely excited about the work we will be able to do on the web with this deal now in place," he told FOLIO:. "This is a market we've had expertise in for over 15 years and to now be in a situation where Microsoft has entrusted us with these two terrific magazines speaks to our commitment to this market and to our team."
The 1105 Redmond Media Group, a division of 1105's Enterprise Computing Group, pupblishes what Allain called "Microsoft-centric" magazines in the developer (Visual Studio magazine), channel (Redmond Channel Partner) and IT Pro spaces (Redmond Magazine). Earlier this year, Redmond shuttered the print edition of Redmond Developer News and folded the content into Visual Studio.
MSDN carries a monthly circulation of 80,000 while TechNet, which also is a monthly, carries a circulation of 100,000. According to Allain, both titles will remain publishing in print.
"Our plan is to continue to support the overarching goal of these magazines which is to support Microsoft partners and its third party ecosystem as well as to grow the Microsoft community of developer and IT Pro's." Allain said. "We'll do this thru fantastic content and by providing the best integrated marketing opportunities in this marketplace."