1105 Media Hires Tech Exec as CEO

Rajeev Kapur replaces outgoing Neal Vitale, Henry Allain promoted to COO.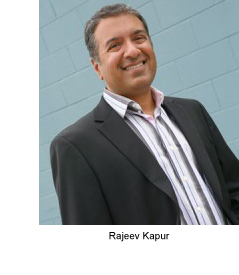 B2B media company 1105 Media has found its new CEO. The company announced today that it hired Rajeev Kapur, who replaces outgoing CEO Neal Vitale. Kapur officially starts on November 10.
Vitale announced his resignation in September and 1105 tapped board member Jeffrey Klein to step in as executive chairman and spearhead a search for a replacement.
Vitale will remain on the company's board of directors.
See Also: Neal Vitale Stepping Down as 1105 CEO
Kapur was most recently CEO of Sonic Emotion, a developer of 3D sound technology. He co-founded Greenwala, an eco-oriented social commerce platform, and spent 11 years at Dell.
"We talked to people from both inside the industry and outside," Klein tells Folio:. "We think that Rajeev has great experience building companies and driving revenue growth and that he'll bring a fresh perspective to the company."
Klein adds that there was a lot of interest in the position, but he felt comfortable bringing in someone from outside the media market because there's a strong management team in place. "We think that partnership will make a very strong combination," he says.
Concurrently, Henry Allain, president of the Enterprise Computing and Public Sector media groups, is being promoted to the newly created position of COO.
Meet the Author
---