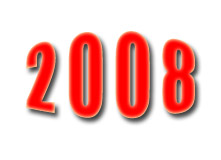 It's that time of year again, when magazine editors and publishers reflect on the perennially "crazy" year past ("What the hell just happened?") and bravely look to the future. Questions are pondered ("Which magazines will fold? Which will survive? And just how will Jann Wenner commemorate the Rolling Stone's 41st anniversary?"). Answers are elusive. Nonetheless, FOLIO: asked some of the media industry's best and brightest to send us their predictions for 2008. Their responses follow, largely unedited, in the order they were received.
[EDITOR'S NOTE: We'll be updating this page for the rest of 2007, so if we missed you, send yours to dstableford AT red7media.com. Or, better yet, drop them in the comments section below.]
NAME: Andy Cohn
TITLE: VP, publisher, the Fader
2008 PREDICTION: Even more magazines will fold in 2008 than in 2007. They will mostly be magazines that are established titles part of larger publishing companies who are steeped in the traditional (i.e. antiquated) model of publishing. Niche, targeted titles (yeah, like mine) will continue to thrive based on our ability to adapt to the challenges posed by the drastic changes taking place within the industry.
NAME: Emily Gordon
TITLE: Managing editor, Print; editor, emdashes.com
2008 PREDICTION: Magazines and movie studios will lease celebrity wombs for launch tie-ins, following the success of Jamie Lynn Spears' efforts for Juno. Magazines will both thrive and multiply, they'll just be tinier—five of them will fit in an iPhone case–and printed in OED-sized type, thanks to a new Lasik procedure that permits super-microscopic reading. A surprise change in campaign-financing rules will limit candidates' ads to text messages sent on the hour to every American through November 2008 (on the half hour for registered Independents); staffers will spend their time developing elephant and donkey emoticons and abbreviations for "reduced carbon emissions" and " Iraqi interim government," and there is no option to unsubscribe.
NAME: Rex Hammock
TITLE: President, Hammock publishing and Rexblog blogger
2008 PREDICTION: I'll admit, I haven't yet figured out what exactly happened in the magazine-world in 2007. I think it was a fairly decent year for magazines, except I'm fairly certain that Samir Husni and I are the only two people alive who think that. Last year, I predicted that David Carey would be the magazine dude-of-the-year. I think I was right. So, for 2008, while I don't have actual predictions, I do have wishful thoughts in the guise of predictions:
1. There won't be a recession in 2008.
2. Despite the lack of a recession, paper prices will fall.
3. Magazine websites will no longer be measured by page-views, allowing Forbes.com (and others) to stop using pageview-inflating "slide shows."
4. Steve Jobs will make an announcement on January 15 that will change everything we think about the portable digital devices we formerly called laptops—and, therefore, the concept of eBooks and digital magazines.
5. No one in Britney Spears' family will appear on the cover of a magazine in 2008.
6. The Titans will go 14-2 during the 2008 season. Oh, wait. That's for another wishful thinking list I'm keeping.
NAME: Andy Borowitz
TITLE: Creator, BorowitzReport.com
2008 PREDICTION: Rupert Murdoch will reduce the size of the Wall Street Journal by removing the facts.
NAME: Mark Newman
TITLE: Editor, Southern Breeze
2008 PREDICTION: With as many times as I've been laid off from huge, multinational publishing companies, I would not hazard to guess about the future because I've been knocked around too much by the past!
NAME: Maer Roshan
TITLE: Editor-in-chief, Radar magazine
2008 PREDICTION: Dave Zinczenko will get his own show on NBC.
NAME: Paul Conley
TITLE: Owner, Paul Conley Consulting
2008 PREDICTION: 1. I'm more than a little worried about b-to-b publishing revenue in 2008. Print advertising will continue to shrink, and I think it's going to be a tough year for online advertising too. Even worse, as we've seen in the past, tough times in b-to-b often lead to ethical disasters. I predict that as money grows tight, more publishers will cross the ad/edit line and engage in the sorts of behaviors that embarrass us all. 2. It's hard to launch new products when b-to-b editorial staffs are as lean as can be. But with little evidence that revenue will rise, I don't expect an increase in hiring. Rather, I predict smart publishers will turn to more creative and low-risk methods. I expect an increase in outsourced deals in which publishers offer a revenue split to freelancers to create and manage new online products.
NAME: Samir Husni
TITLE: Mr. Magazine
2008 PREDICTION: Only two people can tell you the future: God and a fool … Since I know I am not God, I am not going to make a fool of myself … however, the magazine business will still be alive and kicking…more will be born than die … Happy New Year.
NAME: Bob Sacks
TITLE: Magazine consultant
2008 PREDICTION: The writers' strike will end and the public will in droves not return to TV as it was. Prime time will get shorter and shorter as it nears its death knell. The public at large moves onto the more stylized, personal, leisure time pursuits of MeMedia. Newspapers continue the trend to be magazines, and magazines become more focused and highly niche-ified. Time Warner will continue to go to the gym and shed off its excess weight, becoming a leaner and more focused fighting media machine. The Social networking hubbub will mature, peak, drift and then meld into what it should have been all along—a niche group of (fill in the blank) music listeners, readers, dentists, or manically connected wannabes. Next year will be like this year, except more highly concentrated, with more old time magazine standards fluttering before our eyes and evaporating in a cloud of shareholder smoke. Samir Husni, Mr. Magazine, will admit that BoSacks has been right all along. Oh yes, and that in 2008 BoSacks will send out the 13,500th edition of the oldest known e-newsletter on the planet.
NAME: Jason Chupick
TITLE: Co-Editor, PRNewser
2008 PREDICTION: Magazines will continue to push writers to blog when many don't want to, yet they won't put the push behind them to generate much traffic. Portfolio is a good example, as were the Business2.0 blogs. The quote I've been honing is something like "take your rightful place in the media—eat your lunch or someone else will." PR for media properties who put content online in realtime works, and you can see it work. It's a matter of having the eye to know what parts of the content will get the blogosphere, link aggregators and even competing MSM interested (as is the case when brokering a scoop to get credit) excited.
NAME: Joe Ciarallo
TITLE: Co-Editor, PRNewser
2008 PREDICTION: Just like Brandon Holley went from Jane to Yahoo and Erick Schonfeld from Business 2.0 to TechCrunch, we will see more print people move to online media. Whether it is because of publications shutting down, as it was with Brandon and Erick, or because people want to get "ahead of the curve," the digital shift will continue in a big way, and we will see several more high profile journalists start their own blog network, ala Om Malik and GigaOM. From a PR perspective, journalists will continue getting flooded with pitches, both good and bad, and the lines between media, advertising and PR will continue to blur.
NAME: Melissa Walker
TITLE: Former editor, Elle Girl, and author
2008 PREDICTION: Brandon Holley leads Yahoo to new levels of editorial success with her crack team of smart-girl editors who miss Elle Girl and Jane.
NAME: Lance Ulanoff
TITLE: Editor-in-chief, PC Magazine
2008 PREDICTION: Magazines are cool again. With advertisers and marketers stinging over diminishing digital returns, many will return to their tried and true friend: the print book. This will have positive and negative repercussions. Readers will heartily embrace thicker books and glossy ads, but marketers still won't have learned how to measure impact. By the end of the year many will be trying to come up with a grand plan from print-ad response measurement and others will go crawling back to the Web. End result: The Web continues to grow at a healthy pace, but magazines recoup just enough advertising to find new life and live to fight another day.
NAME: Keith Kelly
TITLE: Columnist, New York Post
2008 PREDICTION: Chaos and confusion and uncertainty around every bend. CEOs on the hook and under fire. Mergers, shutdowns, selloffs. In other words, pretty much like this year, only worser. Meanwhile, in a big surprise, ad pages rise by 4 percent for magazines, a beneficiary of the lingering writers strike and saturation of TV and radio markets with political ads.
NAME: Jonathan Simpson-Bint
TITLE: President, Future US
2008 PREDICTION: In terms of magazines, I think the web will bite harder on specialist press in '08. I don't have a crystal ball, but it seems like as fast as we're all running to build content and community, the aggregators are running faster and getting smarter. They're our biggest enemy, no question. Oh, and the economy. Mustn't forget that. R********s often help specialist press as they tend to focus people back on the things they really care about, but a major r******** will be bad news for everyone.
NAME: Jamie Lendino
TITLE: Editor, SmartDeviceCentral.com
2008 PREDICTION: 2008 *should* be a banner year for mobile TV in the U.S., but it probably won't be. Right now, U.S. carriers still treat mobile TV like a rare and amazing invention, despite the fact that Asia and Europe have broadcast it for years. As a result, U.S. carriers price it accordingly. Unless they lower service costs, add more live TV channels and full-length programming, and stop relying on recycled, three-minute, "bite-size" clips that few people want, mobile TV here in 2008 will look a lot like it does in 2007. On the other hand, the iPhone flung open the gates for the mobile Web, letting folks access real desktop Web sites on the go. Plus, regular cell phones are already getting more capable Web browsers and higher-resolution screens. That's great for reading the New York Times. But the industry needs to go a step further and add Flash and Javascript support, so that more of these sites look right on 2-inch and 3-inch LCDs. Combine that with a slew of publications going mobile, including Esquire, Slate, and Time magazine, and 2008 could finally be the year of the mobile Web.
NAME: Henry Donahue
TITLE: CEO, Discover magazine
2008 PREDICTION: 2008 is going to be a surprisingly good advertising year for magazines. Ignoring the useless hype that pits print and online against each other, publishers will continue to get better at selling integrated packages that highlight the strengths of both forms of media. At the same time, the election year will drive a surge in corporate image advertising, particularly on the topics of energy conservation and the environment.
NAME: Reed Phillips
TITLE: Managing partner, desilva + phillips
2008 PREDICTION: Last year, I said I'd be watching with great interest the possible sale or break-up of the Tribune Company. Now, I think it is safe to predict that the company will be sold any day now. [EDITOR'S NOTE: Less than an hour after Reed sent this over, prediction #1 came true.] My prediction for 2008 is that by year-end valuations for newspapers, specifically, and print media, in general, will start to rebound.
NAME: John Brady
TITLE: Editorial consultant, visiting professional at Scripps School of Journalism
2008 PREDICTION: In the year ahead, I envision Newsweek pulling ahead of Time magazine as the leading newsweekly. The redesign of Newsweek strikes me as being more successful than the overhaul of Time in the past year. Time's choice of columnists (especially William Kristol, not to mention the ongoing silliness of Joel Stein) has diminished the magazine's core credibility; and the featurizing of the news is too random and at times too frivolous for the hardcore news reader. Look for a shakeup in the upper upper ranks of the magazine before year's end.
NAME: Rachel Pine
TITLE: SVP, branding and partnerships, Doubledown Media
2008 PREDICTION: In 2008, we will see the first stirrings of privacy as "the new black." While social networking will still be huge, it will start to favor smaller communities made up of people who are invited to join because they are part of a particular affinity group. These people will be of tremendous value to marketers and will not be interested in activities such as "friending" a ham sandwich. A decline in the number of people who are willing to blog/comment/post video, etc for free on sites that are profiting others. In short, 2008 will be the year that a lot of online trends (and the people who use them) will begin to normalize. Having 236,258 Facebook friends does not make you popular. Creating content that generates ad impressions that pay someone else is, for the most part, ridiculous.
NAME: Jim Spanfeller
TITLE: President and CEO, Forbes.com
2008 PREDICTION: If history looks back at 2007 as the tipping point for interactive media and the ad dollars that have migrated to the Web, pushing it to a position of prominence as a central media platform for advertisers, 2008 will be the year of the Interactive Marketer. CMOs now get the Web and have personal experience around its ability to power their brands, activate their customers and fuel their data analysis and marketing allocation optimization. The Web is still only at the beginning of its evolution and will remain a source of media innovation for some time, but the focus going forward will be less about the media and more about the marketer. The digitization of media will continue to disrupt the traditional media model and we will see more "late to the party" web acquisition and initiatives from major media players. From this perspective, 2008 will be a make or break year for companies like Time Warner and many of the major newspaper companies in the country.
NAME: Simon Kelly
TITLE: Chief Operating Officer, Story Worldwide
2008 PREDICTION(S): 1. Brands will stop dipping their toes in the water and jump in with both feet, realizing they can turn themselves into fully-fledged media channels, supported by an 'Authority to Publish' that is rock-solid.
2. Several large brands will appoint digital agencies will provide the lead AOR direction. Sadly only a few will be brave enough.
3. Clients will realize that the usual branding agencies' approach to organizing hierarchies of brands and sub-brands is like re-arranging the deckchairs on the titanic. Pretty, organized, but liable to sink at any moment.
4. Someone will make sense of Facebook.
5. Web 2/3.0 will become 4.0 by March and then we can all move on as it'll become Web whatever. It just is.
6. The penny will drop that that technology-based digital solutions are not the answer. We've been to this dance before—CRM was supposed to be the new nirvana but only resulted in enabling marketers to slice and dice to the Nth degree but delivering nothing of value to the customer. Web whatever is in danger of repeating the same mistake. Brands need to step up and own this transition otherwise Microsoft/Yahoo/Google et al will convince everyone there's no alternative to the latest technology solutions, forgetting the customer's information needs in the process. Publishers can help. Brands need to publish.
7. OTT (Over The Top) delivery on the back of cable/broadband into the home will change the relationship between consumers and the networks.
8. None of the above will happen and something new will emerge unexpectedly, making a mockery once again of the current state of things and any attempt to predict the outcome.
NAME: Ron Mwangaguhunga
TITLE: Co-Editor, FishbowlNY
2008 PREDICTION: 2008 will be the year of luxury magazines just as the United States heads into a recession. The big topic will be whether or not all the excess is necessary, and does it stir class resentments. Lou Dobbs will probably chime in with some interesting analogies to Nero's Rome. Vogue's September 2008 issue will probably weigh as much as a Jaguar—the car not the animal. The Wall Street Journal will ramp up its luxury and fashion reporting with a big presence behind the tents—and at the parties—at Bryant Park Fashion Week. And NBC Universal will purchase TheStreet.com, making Jim Cramer a rich(er) man.
NAME: Neal Ungerleider
TITLE: Co-Editor, FishbowlNY
2008 PREDICTION: As much as it surprises me to say this, 2008 will prove to be a good year for the Wall Street Journal. Despite News Corporation's many faults, the WSJ has been treading water during the past five years of Bancroft ownership and was in dire need of vision. The combination of Rupert Murdoch's advanced age (76 years old!) and the massive sums of money spent on acquiring Dow Jones point to the fact that it's a legacy purchase more than anything else. The WSJ is blessed with an intelligent, strong-willed and competitive newsroom (and, yes, op-ed staff) who will ultimately be able to rein in the hijinx of News Corp.'s bean counters and Harvard MBA yahoos. The combination of the Wall Street Journal's talented staff with News Corporation's endlessly deep wallet will be beneficial for the newspaper, the parent corporation and the general public—something none of us thought just three months ago.
NAME: Jeffrey S. Klein
TITLE: Chairman, 1105 Media
2008 PREDICTION: There will be a modest economic downturn, but it will wreak havoc with ad budgets which are the easiest line item to be cut by short-sighted CEOs. As a result, the reallocation of ad budgets from print to online will continue at a dramatically faster clip than it has these past few years. Publishers who develop innovative new web products and services will be rewarded with increased online revenue growth, but it won't be enough to sustain overall profit margins.
NAME: Julia Allison
TITLE: Editor-at-large, Star magazine; columnist, Time Out New York
2008 PREDICTION: Spurred on by Jennifer Love Hewitt standing up for herself on her blog (and reaping the rewards—a TMZ apology doesn't come easy!), celebrities and public figures will realize that they actually have efficacy to counter the gossip disseminated by the MSM, tabloids, and the blogosphere. Previously, their choices were A) hire a publicist or B) remain silent. This year, with the advent of unbelievably simple blogging/video posting tools, we'll see celebrities—for the first time ever—directly communicating with the public. This will in no way stem our desire to discuss these celeb's lives—it will just add a new perspective. Think about it—a three minute YouTube video that Britney/Lindsay or Paris made herself? The entire country would watch, no matter how terrible the lighting.
NAME: Ed Sussman
TITLE: President, Mansueto Digital
2008 PREDICTION: Mainstream media will step into social networking in a big way, leveraging the unique advantages of established communities of readers drawn together by powerful brands and content. (Fair disclosure: FastCompany.com, a pioneer in this approach since 1997, will vastly expand its website early next year to blend in content and community.) While some big brands might leverage pure plays such as Facebook, MySpace and LinkedIn to build their communities, many others, eager to reap the commercial benefits of social networking, will build their own networks. In order to achieve scale and create a good experience for their readers, some powerful brands might band together to link their networks, creating effective competitors to the pure plays. If successful in banding together, the dynamic that allowed Yahoo and Google to become more powerful than most of the brands they aggregate, will not be repeated. If unsuccessful, established brands will once again cede a big chunk of online ad revenue to the pure plays.
NAME: Paul Calento
TITLE: SVP, strategic development, InfoWorld
2008 PREDICTION: "Measured" growth in b-to-b media will be modest, with expansion coming from under-the-radar opportunities, like new events, new category expansion, or integrated packages around new media types (mobile, video, etc.). Traditional, print-centric b-to-b media will continue to homogenize and struggle, as the opportunities for margin (both for media and their advertisers) fragment, creating growth for the most nimble. From an investment and/or private equity perspective, one existing Tier Two non-tech-focused media company, will be merged or repositioned with underperforming social media assets (second or third tier players, i.e. a company less known than a Facebook or LinkedIn) to increase valuation and audience acquisition (which will translate into monetized revenue in 2009). Many of their competitors will dismiss this move and open themselves up to challenges in the coming years. While a challenging year, those that embrace the diversification of media will see new revenue and expanded margins.
NAME: Chaunce Hayden
TITLE: Editor, Steppin' Out magazine
2008 PREDICTION: Howard Stern will go back to terestrial radio by June 2008 … and Sirius will be no more. I also predict Howard Stern will break up with Beth Ostrosky by November 2008 over his not wanting to have children … a real sticking point.
NAME: Frank Locantore
TITLE: Director, the Paper Project, Co-op America
2008 PREDICTION: The Green Predictions for 2008 can be summed up thusly: growing momentum. We'll see that the increased attention towards the environment over the past year will continue and gain build in 2008. This momentum will become increasingly evident. One Warning: Beware the paper supplier that tells you that burning trees and tree parts (biomass, or biofuels) is carbon neutral. They are selling you a bill of goods that will eventually harm your brand. (See Locantore's expanded predictions here.)
NAME: Chris Shannon
TITLE: Managing director, Berkery Noyes
2008 PREDICTION: On the consumer side, M&A will be as busy as it was last year, as far as what's in the funnel. Strategic buyers will make a comeback and play larger role in 2008. Everyone out there that's either buying or selling it has to have a digital component. Next on the priority list for buyers is a mobile component. If you have a magazine to sell, the ones that have a Web site and even just the beginnings of a mobile product definitely have an advantage.
NAME: Laurel Touby
TITLE: mediabistro.com founder and senior VP
2008 PREDICTION: A few predictions and some advice …
1. We're hearing that while print budgets are freezing, online budgets are growing considerably.
2. The smart companies will leverage their print brands and invest not just by hiring more digital people, but by TRAINING their current teams;
3. The smartest magazine companies will simultaneously hedge their bets by purchasing dot.coms that add digital heft and the revenue streams that their print brands aren't (yet) providing; Publishers/Owners, look to acquire sites that have created strong brands, community-style traffic, buzz and multiple revenue streams. Don't be stuck in your magazine-y minds. Buy companies that are going beyond same-old, same-old business models (i.e. be sure the sites don't merely rely on ad sales). Some that are doing it right: Babble.com, TheKnot.com, Etsy.com, JPGmag.com!
4. Mag editors need to wake up. It was really cool in 2001 to hate the web. Now, it's really cool to be webby, but you're mostly faking it. You pretend you've embraced digital, but c'mon and admit it, you barely look at your own web site. Coming soon: Every editor will be called upon to be a producer of online content in some fashion. Don't just talk the talk anymore. Surf, read, go to conferences, learn what HTML is and does, learn how to play with images, how to use video, how to build your audience on MySpace. The days when editors are working in print alone are over. Get thee to 8020publishing.com right away!
NAME: David Haislaib
TITLE: Publisher, Jossip.com
2008 PREDICTION: Dan Abrams and Dave Zinczenko will make out on either the Today show or Live With Dan Abrams.
NAME: Martha Lostrom
TITLE: Publisher, editor, the Postmasters Advocate
2008 PREDICTION: Professional and management association publications will become more important and stronger due to the amount of information increasingly being poured into the virtual marketplace. In order to sort out and focus on the key issues, association publications will need to present more analysis and news reporting to help the members grow in their positions with the least amount of stress. And stress levels seemed to rise greatly in 2007, which should start forcing changes in policies affecting workplaces in this coming year. While less stress will be a goal for most, how it evolves is yet to be revealed.
NAME: Steve Rosenfield
TITLE: Vice president, Media Resource Group
2008 PREDICTIONS: Creativity will be recognized and rewarded.Although TALENT will continue to migrate from corporate owned media to entrepreneurial owned media—new ideas and processes will be embraced and even more highly valued. Also, there will be a better appreciation of the benefits of integrated media. Advertising works and disciplined, forward-acting marketers will dominate their competitors.
NAME: Larry Grimes
TITLE: President, W.B. Grimes & Company
2008 PREDICTION: More private equity firms will look to exit magazine publishing in 2008 but may find buyers slim to come by. Many will find their assets have depreciated substantially over the past 18 months, in large part due to mismanagement. The groups will recognize that the tuck-in acquisitions they have been avoiding for a couple years really do make sense and will start pursuing those smaller strategic deals as a way to boost both top and bottom line growth. Many of the publishers who have an eye on digital acquisitions will find the pickings are very slim and will realize growing digitally from within is their best approach. Video will become an increasingly important element of publishers' online strategy and especially for their advertisers. Online directories will continue their metamorphosis from simple listings to interactive and will include product offerings. Deal flow will be slow until the banks start lending again.
NAME: Scott Peters
TITLE: Managing Director, The Jordan, Edmiston Group, Inc.
2008 PREDICTION: Media M&A in the middle market will remain active and will equal the transaction volume of 2007. However, overall transaction value will decline as the debt-heavy, mega deals get sidelined as the credit markets continue to work through challenging issues.
NAME: Thomas Kemp
TITLE: Managing director, Veronis Suhler Stevenson
2008 PREDICTION(S):
1. The conversion from print advertising in magazines to online will accelerate in a softening economy in most, but not all markets.
2. We will see some highly leveraged transactions of the past couple of years experience extremely challenging times, what the bankers called distressed credits. Think Ziff Davis type experiences.
3. Financially backed media businesses that become distressed will replace their CEO's. Some big name CEO's will get fired in 2008.
4. Several b-to-b media companies that have adopted successful on-line strategies and cultures will thrive as eMedia achieves scale of revenue and profit.
5. Focused, high quality, leading magazines will continue to grow and buck the trend of the digital revolution.
6. M&A market will continue to be strong for quality assets, particularly for the middle market properties, $50 – 100 million, although transaction multiples will come back to earth as a result of tighter credit markets.
7. The media world will not come to an end as we know it. That is, Google will is not the evil empire of the media industry.
NAME: Hamilton Nolan
TITLE: Media editor, PR Week
2008 PREDICTION: Trade magazines will be good investments. Rolling Stone continues to blow, except Matt Taibbi. Time will put Jesus on the cover at some point; Newsweek strikes back with Moses cover. You will have to physically kill your fellow applicants with your bare hands to get a decent job in the magazine industry.
NAME: Patrick W. Gavin
TITLE: Columnist, Washington Examiner; editor, FishbowlDC
2008 PREDICTION: I think that, in 2008, you're going to see the revolving door move even faster. Many journos from traditional print outlets will continue to jump ship to online publications which exhibit a keen sense for tackling news coverage online. What you will start to see at the end of 2008 is these publications—most notably the political ones—grasping with how to make money and continue buzz after the 2008 election. And for those publications that hemorrhaged money to cover the 2008 campaign, the question is: How to make it back?
NAME: Matt Kinsman
TITLE: Managing editor, FOLIO:
2008 PREDICTION:
I think publishing companies in 2008 and 2009 will face a real talent
pool crisis. Those companies that ignore new media training will be
behind the curve, while those employees that have developed a new media
skillset (and more importantly, a strategic understanding of new media)
will say "enough" to product closures, lay-offs and pay cuts, and start
jumping ship not only from their companies but the magazine industry in
general.
NAME: Bill Mickey
TITLE: Senior editor, FOLIO:
2008 PREDICTION: Six of 'em …
1.
Site engagement metrics—time spent and session lengths—will play a
larger role with more publishers in the online sales process as
advertisers begin to understand that page view and unique visitor
metrics are not the only window into an online user's soul.
2. At
least one overly leveraged publisher will get squeezed this year,
resulting in a rapid crumbling of a rapidly-constructed platform
company.
3. Publishers will begin to worry less about "extending the brand" and instead launch new brands to capture new audiences.
4.
Value-add will, once and for all, be shed from a publisher's
vocabulary, if only out of necessity. Nothing is free, everything has a
price.
5. There will be some dramatic and broad e-media strategy
shifts as publishers become more comfortable with their audience's
online content habits.
6. There will be a noticeable rise in
smaller, strategic, bolt-on deals—especially in the e-media sector—from
large and small companies alike.
NAME: Dan Trombetto
TITLE: Art director, FOLIO:
2008 PREDICTION:
2008 will be the year that the few remaining Quark users finally see
the light and come over to the world of InDesign. We will see one of
the most controversial covers of all times hit the newsstands—one that
makes each and every one of us question reality as we (think we) know
it. Also, FOLIO: magazine will feature NO purple on it's covers (but a
pink/black color combo will be used liberally).
NAME: Dylan Stableford
TITLE: Senior editor, digital, FOLIO:
2008 PREDICTION: Here goes, bros:
1.
Radiohead launches a magazine, and subsequently struggles to build
subscription and advertising revenue with its failed pay-what-you-want
model. Thom Yorke quits as editor.
2. Revenues for Graydon Carter's Waverly Inn surpass those of Vanity Fair.
3.
A magazine launches a really cool, expensive online product that makes
absolutely no money or business sense, but is written about,
breathlessly and incessantly. It then folds.
4. Samir Husni shaves off the moustache, quietly. He then grows it back, and counts it as a launch.
5. I finally snag a dream lunch date with Martha Stewart. I pick up the check.
6.
The American Magazine Conference is held in October in San Francisco.
Pool-gazing editors complain. The MPA apologizes, and schedules 2009
for Cancun.
7. FOLIO:'s rotating cast of bloggers becomes the Huffington Post of the magazine industry. As editor, I develop misplaced accent.