Ziff Davis Media Shutters Electronic Gaming Monthly, Sells 1UP Network to Hearst

Moves follow PC Magazine's digital shift.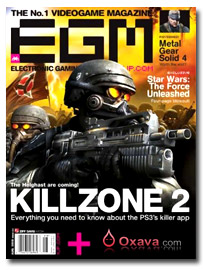 SEE RELATED: Ziff Says Goodbye to Print
A little more than a month after discontinuing the print edition of PC Magazine and taking the brand online-only, publisher Ziff Davis Media has sold its 1UP Digital Network to Hearst's Ugo Entertainment. Financial terms were not disclosed.
In conjunction with the sale, Ziff said it has shuttered Electronic Gaming Magazine. The January issue was its last.
It was not immediately clear if EGM will continue online or if any layoffs were associated with the deal. A Ziff Davis spokesperson did not immediately return requests for comment.
According to CEO Jason Young, the actions help Ziff Davis "pay down debt and shift our full focus to our core PCMag Digital Network Business." In June, a New York confirmed Ziff's reorganization plan, allowing the company to emerge from bankruptcy protection which it filed for in March.
In addition to 1UP.com, the network includes gaming sites MyCheats.com, GameVideos.com and GameTab.com. GCA Savvian Advisors acted as Ziff's financial advisor in the transaction.
Hearst acquired the Ugo Networks, an online entertainment site targeting men aged 18 to 34, in July 2007. It was founded in 1998 by CEO J Moses.
Meet the Author
---