Women + Bikinis = Big Event Bucks for Shape

As publishers pull the plug on events, AMI title launches Bikini Body Tour.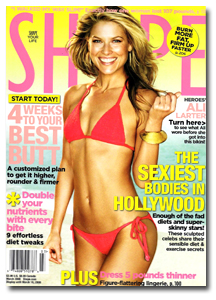 What's the key to launching a new face-to-face event in these tough economic times? Women in bikinis isn't a bad place to start.
While other publishers and magazine associations are pulling the plug on their annual conferences, American Media Inc.'s Shape magazine today said it is kicking off a two-stop "Bikini Body Tour."
Each event will feature professional trainers teaching cardio and full body conditioning classes as well as calorie-burning dance instructions. Also on hand will be 2008 Sports Illustrated Swimsuit of the Year cover model Marisa Miller. The first is scheduled for May 16 in Santa Monica, California. The second stop is Miami, Florida on June 13.
So, exactly how attractive is a consumer event for bikini clad babes on sun-soaked beaches? The event, which has attracted 15 sponsors including Victoria's Secret and Pantene, is Shape's "most successful program event launch," a spokesperson told FOLIO:.
I'm sold. Where can I sign up?
Meet the Author
---