William McGuirl

Director of Quality Assurance | Hearst Magazines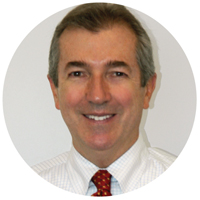 In the early part of the decade, Hearst Magazines recognized the necessity of rebuilding its workflow.
These new workflow implementations included assigning each magazine a digital imaging specialist, creating a color-managed environment, providing basic color-theory training for all of its art and production departments and analyzing each department's workflow, along with other changes.
William McGuirl, who has been with Hearst Magazines for more than 15 years, was key in implementing these upgrades, which ultimately resulted in a realized savings of $1 million within a year from when the 2005 efficiencies were put in place. When in 2006 McGuirl took over the role as director of quality assurance, he cites continued "significant savings" from these processes.
Hearst Magazines was one of the forerunners to use a completely virtual K4 workflow for all of its titles to create post-production, press-ready digital files, has eliminated pre-media proofing. "Hearst is currently involved with virtual proofing and we are testing the waters with three printers: Quebecor World, Brown and Quad," says McGuirl. The publisher hasn't incurred huge costs by implementing the technology, he says.
McGuirl, who has overseen the production launch of O, The Oprah Magazine, and the print processes and quality control of all Hearst titles including Food Network Magazine, has been integral in further testing for fully compliant PDFX4 files, which improves system and process times. Another initiative he finds important is to "raise the awareness among the ad community about the importance of including the ISO 12647-7 Digital Control Strip on their supplied proofs for better print predictability."
VITAL STATS: Hearst Magazines' manufacturing and production efficiencies have seen $1 million in realized savings from 2005-2006; since then, McGuirl says they have continued to see "significant savings" in their advancement of workflow technologies.
Meet the Author
---