Will Magazine M&A Bounce Back?

While media deals evaporated, observers expect a resurrection this year.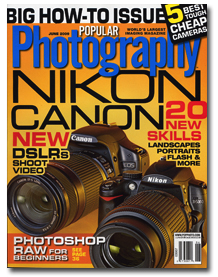 The first quarter of 2009 saw media deal values plummet 91 percent to a combined $1.3 billion on only 129 transactions, according to media banker the Jordan, Edmiston Group. The second quarter didn't fare any better, JEGI said, as many of the deals that did get done were "heavily weighted toward distressed situations."
"Market valuations have been under pressure due to the lack of debt capital and a general perception of the M&A market as being a 'buyer's market,'" JEGI managing director Scott Peters told FOLIO:.
It's a shocking turn for an industry that saw record M&A spending in recent years, thanks to a surge in private equity buying. The largest issue facing magazine M&A has been the lack of senior bank financing, said VSS Secured Capital partner Hal Greenberg. "Even if it is available, the cost is around 10 percent," he said. "Therefore, most private equity players are on the sidelines as they cannot borrow. This is even more true for companies with an EBITDA of under $10 million—there is little capital available to them."
This void has been filled, to a limited extent, by more expensive mezzanine financing, Greenberg said. Taking on additional debt could be possible for some buyers since asset values are low. Now, according to Greenberg, is a good time for private companies with strong balance sheets to take advantage of strategic assets for sale.
One aggressive strategic buyer has been enthusiast magazine publisher Bonnier Corp., which purchased Working Mother publisher Working Mother Media Inc. from MCG Capital and founding CEO Carol Evans in September and Scuba Diving magazine from F+W Media in December. This month, Bonnier acquired American Photo, Boating, Flying, Popular Photography and Sound & Vision from Hachette Filipacchi Media U.S.
Deals Picking Up But Remain Small
Michael Alcamo, president of New York City-based investment banking firm M.C. Alcamo & Co., issued a bold prediction in February—based his evaluations of empirical data collected by the National Bureau of Economic Research—that the economic recession in the U.S. would end on or before June 1. By mid-June, he was confident that a rebound had in fact begun.
"The banking sector has stabilized," Alcamo said. "There is enough investor confidence in the market that the stock indices are up 35 percent from their lows. Major banks have been in a hurry to return Troubled Asset Relief Program (TARP) funds and were simultaneously to raise capital from public investors. That would not be possible unless we were exiting a recession."
As the industry heads into the second half of 2009, Alcamo and other M&A executives predict an uptick in consumer and b-to-b magazine M&A activity through the remainder of the year; a mixture of low and high quality deals. "We are seeing signs that magazine M&A is rebounding, but it is a gradual recovery so far," said DeSilva + Phillips managing partner Reed Phillips. "I expect to see more non-core properties being sold as well as distressed titles. Mixed in will surely be some good properties, too, but for the most part the transactions will be of lower quality than in previous years."
Peters believes the second half will see more high quality deals, "with a number of strong buyers coming out of hiding."
Meet the Author
---