Why Brownridge Stepped Aside

Notorious workaholic wants to enjoy 'Summer Fridays.'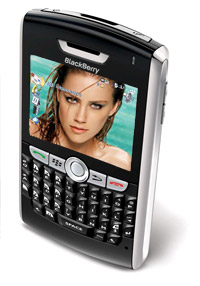 Yesterday, Kent Brownridge—the former Wenner Media executive who, along with Quadrangle Partners, formed Alpha Media last year after acquiring Dennis Publishing's U.S. assets (Maxim, Stuff and Blender, though not The Week) for $240 million—announced he was stepping down as CEO. The company named a pair of co-CEOs to take his place, with Brownridge retaining the title of chairman.
This was a curious move, because Brownridge, a notorious workaholic, became known for his hands-on management style at Wenner Media, where he spent 21 years as Jann Wenner's consigliore. And despite the curious timing—both Blender and Maxim, like most consumer titles, have struggled to sell ads in 2008—it appears that Brownridge's departure is truly a case of a 68-year-old publishing executive wanting to spend more time away from the office, cut the 100-hour workweeks in half and, perhaps for the first time in his career, take a "summer Friday" or two.
"I have a new wife who's not liking this very much. And while my health is very good, I want it to stay that way," Brownridge told Portfolio. "I plan to get home at six instead of 10. Also, we have summer Fridays here, so I might even do that."
Brownridge sounded more confident that he would, in fact, take them when he spoke to WWD: "I'm going to take summer Fridays, not go into the office every day, and I'm not going to stay past 5 p.m." He admitted that his post-Wenner "retirement" didn't work, which is why he plans to be an "active" chairman while spending less time fielding a "steady flow of e-mails at all hours to [his] BlackBerry."
The sources I spoke with yesterday seemed to buy Brownridge's version, and refuted the notion that there was pressure from Quadrangle to move Brownridge out, although that's always a possibility.
For now, though, he can rest his BlackBerry thumb, and take that summer Friday.
Meet the Author
---