When Audio Pays More Than Print

Freelancers can earn up to 10X as much for podcasts.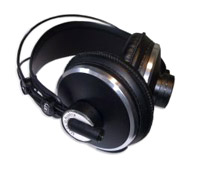 It's tough being a freelancer, even as opportunities seem to expand as publishers look to slimmer staffs and more outsourcing. Freelance fees have gone through almost a de-inflation-in the 1990's, the typical rate for a b-to-b freelancer was $1 to $1.50 per word. That rate still holds today.
But freelancers who can meet the demand for multimedia articles may find themselves in the money. The typical rate for a slideshow is $150 while podcasts are $750, according to Meg Weaver, founder of Wooden Horse Magazines Database.
Scientific American is paying more for multimedia elements. "Podcasts are much better paid than stories," says editor Peter Brown. "It's a factor of 10."
Interested in building your audio know-how? Try Audacity, a free, open source software for recording and editing sounds. It is available for MAC OS X, Microsoft Windows, GNU/Linux and other operating systems.
Meet the Author
---