Going Green in Publishing
Wednesday, October 29, 2008 - 2:00pm - Click here to view webinar

Environmental issues have become a hot topic in social, economic and political arenas and many publishers have answered the challenge by incorporating environmentally friendly materials into the production process. Over 100 magazines now publish on 'green' paper. With a top-down exploration of the entire supply chain, this Folio: Webinar will break through the myths and misconceptions by examining the economic and brand realities of truly committing to a green publishing operation: Recycled paper selection and quality, inks, cost implications, brand impact and benefits, printer communication, and more.
Sponsored by: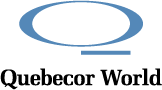 Speaker 1:

Máire Walsh
Client Services Director
Next Steps Marketing
Máire Walsh has a wealth of direct experience as a newsstand marketing manager and as an enthusiastic and creative marketer. At Indy Press Newsstand Services, Máire oversaw the newsstand marketing of 52 national magazines. In this role, she successfully launched numerous magazines on the newsstand nationally and internationally and formed key partnerships with retailers and distributors in the industry. Máire joined Next Steps Marketing in January 2007, as Client Services Director. In this role, she oversees newsstand accounts and continues to build markets for magazines on the newsstand. In 2008, Máire in conjunction with The Magazine PAPER Project developed programs in key retailers to build awareness of magazines that use recycled paper.

Speaker 2:

Frank Locantore
Magazine PAPER Project Director
Co-op America
Locantore directs Co-op America's Magazine PAPER Project working with publishers in a cooperative manner to protect forests and communities by implementing environmentally responsible paper use practices. By working with mills, printers, and advertisers, and creating awards and bookstore promotions for magazines using recycled paper, Locantore has helped over 80 large and small magazines begin and continue using environmentally responsible paper.

Speaker 3:
Vanessa Goldberg-Drossman
Associate Publisher Marketing
Every Day with Rachael Ray
As Associate Publisher Marketing at Every Day with Rachael Ray, Vanessa Goldberg-Drossman has helped lead the magazine to award-winning performance including a spot on the Ad Age A-List for the third straight year and SustainPrint's 2008 Leadership Award for environmental sustainability. Vanessa has also held senior marketing and business development positions at Condé Nast, Time Inc. and Meredith Corporation.