State of the Industry: Monetizing the Digital Revolution
Thursday, March 21, 2013 - 1:00pm - Register Now

As the media industry continues to monetize digital efforts, publishers need to know what works, what doesn't and how to properly invest in the future. During this webinar, join experts from CDS Global and FOLIO: as they share key takeaways from the third iteration of our exclusive report, Monetizing the Digital Revolution. The study provides a complete view into digital investments and revenue trends across the entire North American media industry, including both B-to-B and consumer magazine publishers.
Watch this webinar and leave with actionable insight into:
Sources of digital revenue
Content monetization
Pricing trends
Revenue projection
Best practices
And more
Sponsored by: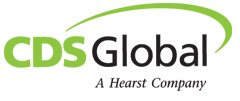 Speaker 1:

Michael Hughes
Managing Director, Research and Consulting
Red 7 Media
Michael Hughes serves as Managing Director of Research and Consulting for Red 7 Media, leading the media organization's consulting division to enable leaders in the media, global event and trade show industries analyze data and information to make more informed business decisions. A 15 year veteran in the industry, Michael has expertise providing syndicated and custom research and consulting to Red 7 Media's client base, giving them a competitive edge in the marketplace.

Speaker 2:

Debra Janssen
Chief Operating Officer
CDS Global
Debra Janssen is chief operating officer of CDS Global. She is responsible for the day-to-day operations of CDS Global's business processes, including its Information Technology, Product Management and Operations areas, as well as all client-facing functions. Janssen has over 25 years of experience in high-volume transaction processing. Prior to joining CDS Global, she served as group executive of Integrated Processing Solutions and managing director of Access Prepaid Worldwide at MasterCard Worldwide, and has held executive positions at Hallmark Cards, Inc./eBizmix.com, First Data Corporation and Fidelity Information Services. She also served as chief information officer at Metavante Corporation.