Mobile Publishing: Repurposing Your Content to Create Highly Engaging Apps
Wednesday, May 2, 2012 - 2:00pm - Watch Now

Today, traditional and online publishers want to leverage their content to create highly engaging and well monetizing mobile apps. The question is what's the best way to approach the challenge that takes advantage of recent advances in mobile publishing and cloud-based technologies--particularly for the tablet?
Join Sean Brown, the Digital Creative Director from Fairchild Fashion Media and formally the Interactive Creative Director at Conde Nast Digital, and PJ Gurumohan, the Co-Founder and CEO of GENWI, for a 1 hour webinar to discuss:
  •  The advantages and limitations of desktop and web content management systems for mobile
  •  Best practices for increasing subscribers and monetization
  •  How the tablet will change the game for all publishers
  •  And, they will also be available to answer your questions
Sponsored by: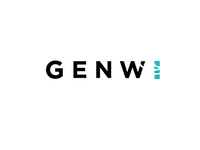 Speaker 1:

Sean Brown
Digital Creative Director
Fairchild Fashion Media
As the Digital Creative Director at Fairchild Fashion Media, Sean is the creative behind  Style.com and WWD.comacross all channels digital. Sean is also the publisher and co-creator of The World's Best Ever, a highly curated arts and culture website founded in 2006 with over 25,000+ daily users. Prior to joining Fairchild Fashion Media, Sean was the Interactive Creative Director at Conde Nast. While there, he helped developed the digital brand strategies for all Conde Nast titles. He also oversaw the creative direction for Style.com, Concierge, Epicurious, and others, and developed the first Conde Nast iPhone apps including the Style.com "See Fashion First," app and the Epicurious app, with over 17 million+ downloads combined, and Conde Nast's first ABC certified digital edition of GQ on the iPhone. Sean has held other Designer positions at Sony Music and C2 Creative.Sean graduated from Bowling Green State University with a BFA and earned his MFA at Bennington College.

Speaker 2:

PJ Gurumohan
Co-Founder and CEO
GENWI
PJ manages the overall strategy and operations, with an emphasis on growing the brand and business.He developed the first version of GENWI MobilePresence publishing platform. Prior to GENWI, he developed a Social RSS reader that was one of the top 10 RSS readers in the world. He was also a key member of the team that developed one of the first versions of Togetherville, a safe social networking site for children and GluTV, a video delivery platform. He has held various engineering and market analyst positions at IBM, Arizona Tech. Enterprise, and US Airways. He holds a PhD and a Master of Science in Electrical and Computer Engineering from Arizona State. He owns two patents related to wireless networking and has authored several journal articles and presented at numerous technology and industry conferences.