Actionable Media Trends in the Technology Revolution
Wednesday, November 9, 2011 - 12:00pm - Watch Now

Fully understanding the scope of the media industry transformation is no easy task. Join Michael Hughes, managing director of research and consulting at Red 7 Media, and Kristin Runyan, CIO and VP of Product Management at CDS Global, to gauge emerging trends and learn about the technology available to support the digital revolution.
Sponsored by: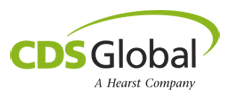 Speaker 1:

Michael Hughes
Managing Director of Research & Consulting
Red 7 Media
Michael Hughes serves as Managing Director of Research and Consulting for Red 7 Media, leading the media organization's consulting division to enable leaders in the media, global event and trade show industries analyze data and information to make more informed business decisions. A 15 year veteran in the industry, Michael has expertise to provide syndicated and custom research and consulting to Red 7 Media's client base, allowing them a competitive edge in the marketplace.

Speaker 2:

Kristin Runyan
CIO and VP of Product Management
CDS Global
Kristin Runyan is chief information officer and vice president of Product Management at CDS Global. In this role, she is responsible for executing the company's technology transformation and bringing leadership and strategic vision to the Information Technology team. Runyan's responsibilities also include Product Management, which is dedicated to ensuring CDS Global provides the products and services that will continue to lead the company into the future. Runyan has significant knowledge in technology implementation and product management and brings experience in these capacities from her work at companies such as Southwestern Bell, Level 3 Communications and Open Text/Vignette.  A certified Project Management Professional (PMP), Runyan holds a bachelor's degree from Texas Christian University and an MBA from Saint Louis University.