Unlocking the Digital Revenue Potential of Your Archived Content
Wednesday, September 28, 2011 - 2:00pm - Watch Now

As most publishers focus on the push to get new content digitized, too often, past issues are overlooked. Here, Playboy magazine shares how they turned old magazine content into gold by creating digital archives for reader access. While pricing models may differ (Playboy charges for access to its archives, while others may choose to use the collection as a value add for subscribers), results are the same: a valuable new service for publishers, and a newly engaged audience.
Sponsored by:

Sponsored by: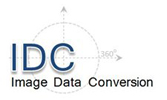 Sponsored by:

Speaker 1:
Paul Strauss
Senior Vice President, Online Operations
Playboy Enterprises, Inc.