Case Studies in City & Regional Publishing
Thursday, July 30, 2009 - 2:00pm - Click here to view webinar

Until now, city and regional publishers enjoyed uninterrupted growth while much of the magazine industry weakened. Despite the recent economic hurdles, and the latest twist in the newsstand crisis, regional publishers that are developing true "surroundance" in their markets can still enjoy growth. This Webinar profiles one established city and regional publisher that has developed strong print, digital and event businesses to keep the competition at bay, as well as a startup regional publisher that is leveraging a bold new strategy to win business and establish themselves in the market.
Sponsored by:

Sponsored by: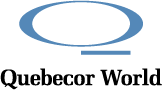 Sponsored by:

Speaker 1:

Marc Lotenberg
Founder/CEO
944 Media
Marc Lotenberg is Founder and CEO of 944 Media. Founded just a few short years ago, 944 Media has now expanded to become a publishing force to be reckoned with, with entertainment publications in Los Angeles, San Francisco, Miami, Las Vegas, Phoenix, San Diego, Orange County, Atlanta and Detroit. Marc is also the driving force behind his digital initiative, 944.com, attracting more than three million new members.

Speaker 2:

Joan Henderson
Publisher
Oklahoma Today
Joan Henderson, Publisher of "Oklahoma Today," is a regular contributor to FOLIO's efforts. She is responsible for all aspects of the magazine's operation, and has been with the publication since 1994. Joan is on the board and serves on the president's council of the International Regional Magazine Association; is vice-president of the Oklahoma Pro chapter of the Society of Professional Journalists; and serves on the board of directors of the Magazine Publishers of America Independent Magazine Advisory Group.