Web 2.0 and the Heartbreak of Algorithmia

It's time for publishers to defend their business model.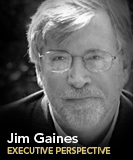 "On the one hand, information wants to be expensive, because it's so valuable…On the other hand, information wants to be free, because the cost of getting it out is getting lower and lower all the time. So you have these two fighting against each other." [Emphasis added]
So said Stewart Brand at the first Hackers' Conference, in 1984. In its entirety, the statement was true and far-sighted, but most of it has been forgotten. That famous italicized fragment, taken out of context, became the call-to-arms of an ideology loosely known as Web 2.0, embracing a broad challenge to principles of copyright, the concept of intellectual property and the usefulness and viability of "old media." The fight that Brand predicted now verges on cultural war.
Despite my long background at Time Inc., I have sometimes sided with those who blithely blame "old media" for their own distress, faulting them for blindness, arrogance and failure to adapt. As someone who has moved into digital publishing myself, I have a stake in the success of the new models that threaten their existence.
Online Arrogance
Nevertheless, I have to confess some discomfort with the digital revolution as it has unfolded to date, and with those who take delight in all its works.  At some of the forums on interactive media at the recent South by Southwest Conference, the air was thick with self-congratulation, and the phrase "careless plunder" kept coming to mind.
There is obviously a great deal to celebrate about the Internet and the promise of digital broadband, especially a vast increase in access to knowledge, global communications and opportunity. But there is much that should give us pause as well, including the absence so far of a healthy business model for content creators and publishers. "How long is too long to wait?" Jaron Lanier asks on behalf of Internet-starved musicians in his new book, You Are Not a Gadget. "Isn't 15 years long enough to wait before we switch from hope to empiricism?"
The most promising new business models for journalism are not promising at all. Consider "content farms" like Demand Media, a factory of drive-by, slave-wage piecework on such enervating nano-topics as the best way to unbend knitting needles or scour a soiled hubcap. Why such subjects? There is an algorithm for that: Simply mine billions of search results, match keyword results to ad-adjacency rates, then cross-ruff the likeliest terms with their search rankings and assign the result to reporters ($15 per piece), videographers ($20), a copy editor ($2.50) and a fact-checker ($1). Demand Media publishes 4,000 articles and video clips every day. Their goal for next year is a million a month.
Demand Media started out doing its work the usual way, but its editors lost their jobs when it was discovered that the algorithm could do all the assigning while delivering almost five times the revenue and 20 times the profit. Presto: "You can take something that is thought of as a creative process," the algorithm's inventor told Wired, "and turn it into a manufacturing process."
A New Social Disease
What we have here may be the early symptoms of a new social disease—call it algorithmia—in which the magic of literally unthinkable, computer-enabled mathematics can mesmerize the culture, just as it dazzled the best minds of Wall Street and nearly took down the U.S. economy.
The Internet's principle effect on commerce has been disintermediation, a fittingly clinical term for cutting out the middle of the supply chain between producer and consumer.  But the holy algorithms of Web 2.0 enable an even more fateful and ugly disruption: the disintermediation of content and meaning.
We can comfort ourselves with the thought that more people are reading more "news" than ever before, but in fact most real news is still being reported by our increasingly enfeebled newspapers, and our common wealth of information is declining as their staffs do. What has really increased is dissemination and opinion, a lot of reheated rephrasings meant to thicken the aggregatorial stew.
It is difficult to see the way from here to a more humane digital world, but it is not hard to see some aspects of the business model that will get us there: It will place the power of granting significance back into human hands, reward the pursuit of truth and beauty and put digits to the work of hearts and minds.
James R. Gaines is the founder of Story River Media, a Washington, D.C.-based publisher devoted to interactive multimedia story-telling across all digital platforms for corporate, government, non-profit and publishing clients. He is the former managing editor of TIME, Life and People magazines, and was corporate editor of Time Inc.
Meet the Author
---