Washington Spaces Closes

Parent company, like so many others, blames the economy.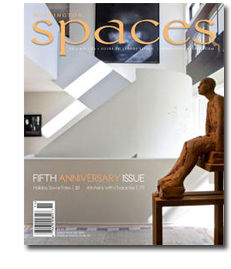 Washington Post Co. subsidiary Greater Washington Publishing has decided to stop publishing Washington Spaces magazine. The November/December issue, which is out now, will be its last.
In an e-mail to clients, Greater Washington Publishing CEO and president Becky Loker attributed the closing to the "current economic climate," calling it a "very difficult and painful decision."
It was not immediately clear how many layoffs might have been associated with the closing, or what might become of the magazine's Web site. Loker did not immediately return an e-mail seeking comment.
Launched  five years ago, Washington Spaces was a shelter magazine the served the metro Washington, D.C. area. It published six times a year and carried a circulation of 80,000.
Greater Washington Publishing produces several other titles, including the New Homes Guide, Apartment Showcase and the Guide to Retirement Living SourceBook.
Meet the Author
---