Was Condé Hasty with Blog Cuts?

Publisher pulls blog syndication network too soon.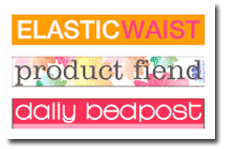 On the heels of scaling back Portfolio, folding Men's Vogue and zapping its teen girl creation, Flip.com, Condé Nast announced that it will close the company's blog network created by Susan Kaplow, director of syndication and development.
Launched in 2007, the under-the-radar network boasted three bare-bones sites, Product Fiend, Elastic Waist and Daily Bedpost, a small staff and network of freelancers; while the three were originally billed as being separate from the company's magazines, all display links to Condé Nast's Glamour, Allure and Self. CN has decided to do away with this network in the face of slowing ad revenue growth.
"This blog network was a valued experiment," Kaplow told Mediaweek in an email (supplied by a company spokesperson), adding that the network was growing. However, Condé Nast can "no longer continue to support it in this environment."
While Condé Nast did not immediately release traffic figures for the blogs, a company source told Mediaweek that Bedpost's traffic was around 100,000 unique monthly users. However, marketing research company ComScore said the sites didn't meet its minimum reporting threshold of 100,000 unique visitors per month.
Part of the challenge of embracing digital is allowing experimental new initiatives enough time to grow—and a fall 2007 to winter 2008 lifespan just doesn't seem long enough. If the network was growing, why cut it now? It doesn't appear that Conde is making a high investment of company resources—or dollars—in the network.
In the past, the mega publisher has kept sinking magazines afloat for some time before letting them go (House & Garden) at the expense of company dollars and resources. So why not let a new, potentially profitable Web network develop to its full potential?
Meet the Author
---