Want to Increase Your Facebook Community? Leverage that 'Like' Button

Web sites that use it have 3- to 5-times greater clickthrough rates.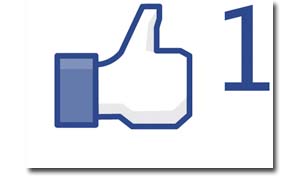 We analyze lots of show Web sites from around the world, and see a great divide between the strong and weak Facebook integrations. Oftentimes, simple, free and easy-to-execute tactics to increase Facebook community members are not employed.
One of these is the Like button. For those of you who don't know what this is, here's Facebook's description: "The Like button lets a user share your content with friends on Facebook. When the user clicks the Like button on your site, a story appears in the user's friends' News Feed with a link back to your website."
The Like button is a key driver of Facebook's social marketing value proposition for Facebook Page owners so you should certainly consider using it. If you are already using it but not strategically placing it, you are not going to be able to maximize the number of your Web visitors joining your Facebook community. Apply basic marketing tactics here such as research (i.e., see how others are employing the Like button), placement, repetition, testing and optimizing to get the most out of the Like button.
Facebook published data on its Developer Blog on July 26, 2010 based on its recent independent analysis of the 100 top media sites integrated with social plugins that you should review as well. Though Facebook indicates these are early findings, they should still be of use to you.
"Websites experienced 3-5x greater click-through rates on the Like button when they implemented the version that includes thumbnails of friends, enabled users to add comments (which 70% of top performing sites did), and placed the Like button at the top and bottom of articles and near visually exciting content like videos and graphics," according to Facebook.
Meet the Author
---