Vox Media Acquires Gay Sports News Site

Outsports.com joins company's athletic news group, the SB Nation network.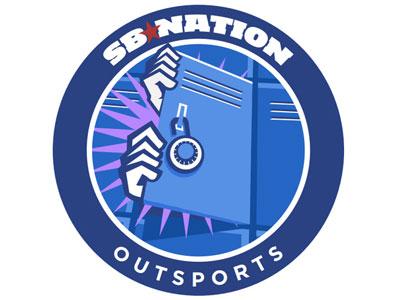 Vox Media's sports group just got bigger and more diverse. The company announced Tuesday that it has acquired Outsports.com, a leader in gay sports journalism, which is slated to join the company's 20 million unique visitor per month sports network, SB Nation.
Vox and Outsports declined to disclose financial terms of the deal.
"We look to target young, male, affluent influencers and the Outsports audience fit that profile really well," says Kevin Lockland, VP of SB Nation's editorial operations. "Vox's core mission is about empowering talented digital creators with exceptional products and technologies. Outsports has established that they are thought leaders in the LGBT sports movement and we felt like they fit our network as digital natives, and we can provide them with a better platform for story telling. They cover an area that is underserved and undercovered and no one does it better than these guys."
The addition of Outsports fills a gap for the company and helps it to reach new audiences. The SB Nation network includes over 300 distinct team and sport-specific sites, covering every major pro and college program in the U.S. and Canada, as well as non-team sports like NASCAR, MMA and Golf. Each site is devoted to an individual team, sport or league, and has its own writers, logos, team colors and community flavor, reflecting unique team traditions and fan spirit.
The deal has been brewing for about two years—in 2011, Vox contacted co-founders Jim Buzinski and Cyd Zeigler after reading about Outsports in the New York Times. Zeigler says that talks began with Vox once the company realized "Outsports presented an opportunity to Vox to dive into a demographic-based model, which is different from what they were doing things."
Lockland adds that the company plans to enhance Outsports' digital platform to foster better and more community interaction, in addition to enabling the group to produce more multimedia packages, collaborative news with other SB Nation sites and long-form, rich content.
"With their resources we can get our articles and posts in front of a larger audience," says Zeigler. "The sports world does not have the best reputation in regards to gay folks, so a lot of our readers were very concerned that Outsports would become something very different and that SB Nation would change it—someone even said they were afraid if there was homophobia at SB Nation. But they will enhance the product, offer resources and let us keep doing what we're doing, and they're a very LGBT friendly company."
 
Meet the Author
---